CATEGORY AND
CLASSIFICATION
Category and item–specific changes coming soon
Updates to category and item specifics will create a more intuitive buying, selling, and search experiences on eBay. Changes will include additions, removals, moves, and renames in several eBay categories.
See if these updates apply to you
Check the list of affected categories and make any necessary updates to your listings. The specific change to a given category can be found on the detail page by selecting the category. Additionally, some item specifics have been updated.
Category:
More relevant search results and improved selling opportunities
eBay category changes are based on market trend research and feedback from eBay buyers and sellers. The new updates will create a more intuitive marketplace and bring eBay into closer alignment with industry-standard classifications.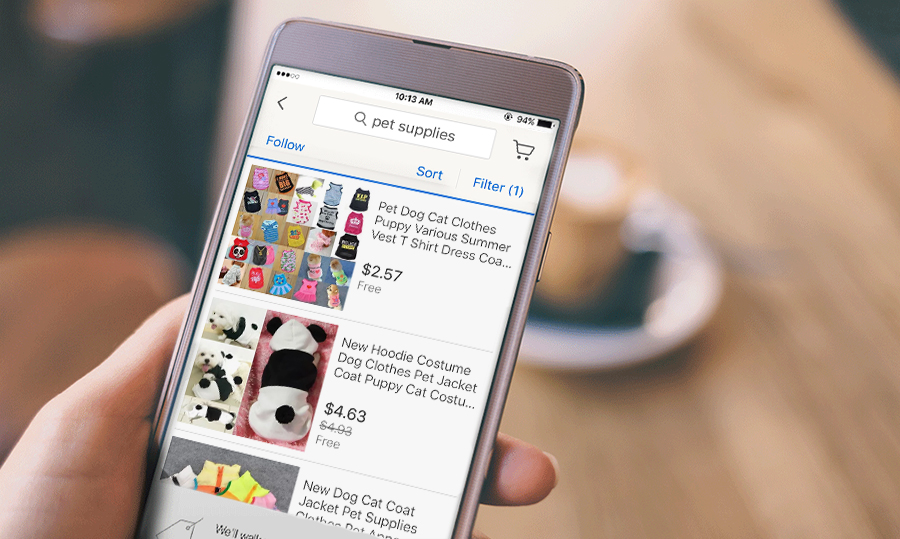 The new categories and item specifics on the US eBay site will align more closely with international eBay sites and eBay Motors to provide you with improved cross–border trade opportunities.
With these changes, sellers who are willing to ship globally will have their items surface more consistently to millions of buyers on eBay sites around the world.
On eBay search results pages, buyers can search and browse using the categories and item specifics listed in the left–hand navigation.
By updating your listings with item specifics, you'll help ensure that your items will show up in relevant search results and be viewed by more buyers.
Update listings and move your items
If you have a listing in an affected category, it will automatically move to the next most relevant category. After it has been moved, we recommended you review and use eBay suggested item specifics
How to move items
Click on the category name in the "category changes to view Fall 2016" updates
If your old category ID was "Combined into a new destination category," your items will automatically be moved into that new category. If the category is an "Other" category a new "best fit" category will be recommended by using item specifics. Keep in mind that this may or may not be the best fit for your items.
If your items appear in the "Other" category and item specifics exist, an advanced move using the item specifics may be made. Here is an example:

You have an item where no specifics exist, and the item was moved to "Other." If your title contains a specific term (say, "Screen Protectors"), then the item may be moved to the Screen Protectors category.
2. Update your listings with eBay–recommended item specifics
Update your listings with eBay–recommended item specifics to benefit from more relevant search results across all eBay platforms, get better access to cross–border selling opportunities, and ensure a smooth transition. Check the list category changes for Fall 2016.
As part of each category rollout, listings may be moved to new categories using the seller tags on your listings. Ensure that your existing items include item specifics, especially if the categories are going away in October. Update your existing listings and use the recommended seller tag(s) on any new listings as mentioned in the "Call to Action Item" section.
When listing items in updated categories, always use eBay–recommended item specifics in order to optimize your listings' visibility on eBay, as well as on search engines like Google and Bing. Where applicable, business sellers must use the following codes:
Universal Product Code (UPC)
Manufacturer Part Number (MPN)
International Article Number (EAN)
International Standard Book Number (ISBN)
Global Trade Item Number (GTIN)
Additional product identifiers including eBay (ePIDS), Amazon (ASINs) and non–standard identifiers may be used beginning February 2017
As a reminder, eBay continues to extend the requirement for product identifiers to additional categories. We will continue to provide you with advanced notice before adding additional categories or new requirements in existing categories.
Tools to update your listings
Bulk edit functionality inside Seller Hub/Selling Manager/Selling Manager Pro
File Exchange
Category and item specifics are updated every 24 hours. To manually update, go to the "Refresh" tab and select "Update eBay Categories and Item Specifics."
Best practices
List your item with the eBay catalog whenever there's a product in the catalog that's an exact match to the item you have for sale and/or required by the category. To list an item with the catalog, simply select it from the list presented that is the same as you are listing. You can also use the catalog photo of the item.
Use eBay–recommended item specifics whenever they're available.
Use the eBay photo uploader to upload up to 12 free photos.
Describe your item as completely and accurately as possible in the body of your listing, and make sure that your description is consistent with the item specifics you choose.
Remember, catalog images cannot be used as the primary photo for non–new items.
If your item is not an exact match to a product in the catalog, please complete your listing without selecting a product from the catalog list. You can also request that your product be added to our catalog.
Maximize your visibility on eBay as well as on external search engines by using product identifiers and item specifics when you list new, branded items in certain categories.
Frequently Asked Questions
When can I begin listing in the new or revised categories?

You can start listing the new and revised categories as soon as they become available in October 2016.

How do I locate and update listings in required categories?

Go to My eBay or Selling Manager to see your active listings.
Click on the link at the top of the page for "Add required product identifiers." You'll be redirected to the eBay Bulk Edit and Relist Tool.
Enter the UPC, ISBN or EAN. If the product does not have this information, select "Does not apply."
Update the Brand and Manufacturer Product Number (MPN) fields where required. Note: If the product does not have an MPN, enter "Does not apply." If it does not have a brand, enter "Unbranded."
Click "Submit changes" to publish the changes.

Where can I find guidance to help me discover which item specifics changes will impact my listings?

Check Selling Reminders on your My eBay and Seller Hub. You can then easily edit those listings in bulk.

What happens to my listings if my category now has subcategories?

If new subcategories have been added below your category, your listings will be moved to the appropriate subcategory based on the item specifics used in the listing. If eBay–recommended item specifics are not used, your item will be moved to the "best fit" category based on keywords in the listing title. If the item cannot be moved based on keywords, then it will be moved to the nearest "Other" category. When you relist these items, be sure to place them in the appropriate subcategory and use eBay–recommended item specifics for the best potential visibility in buyers' search results.

What happens if I don't believe my listings have been moved to the most appropriate category?

If you think that your listing would be better placed in a more appropriate category, you can revise the listing and select a category that's better suited to your item.

What happens to my listing if a category gets merged with another category or parent category?

If your category gets merged with another category, your listing will automatically move to the new category. If the item specifics differ from the previous category, you'll need to update your listing using eBay–recommended item specifics for greater visibility on the search results page. Be sure to check your listings to see if any of them have changed categories.

How will changes to my category IDs affect my multi–quantity listings?

Your active multi–quantity listings will be moved to the correct category for you. Use third–party listing tools to ensure that the category IDs reflect the latest changes. Seller Hub, Selling Manager, and Selling Manager Pro will feature updated category IDs.

How will category updates affect my fees?

Generally speaking, when your item or items are moved to a new category with different final value fees, the final value fees of that new category apply. Insertion fees and advanced listing upgrade fees will be based on the original category until the item is relisted. In cases where the original category has been merged with a category with different fees, you'll be charged the insertion fees and advanced listing upgrade fees for the original category until the listing ends, and the final value fees for the category into which the original category was merged. See fees for selling on eBay for details.

Why can I no longer use multi–sku in the vintage clothing shoes & accessories category?

Multi–variations (MSKU) in Vintage CSA is being disabled to keep Vintage CSA categories truly vintage. eBay policy indicates that brand new items should not be listed in Vintage categories. All sellers with brand new reproduction and vintage–inspired items should now select non–vintage CSA categories. All reproduction items will be moved from Vintage categories to non–vintage CSA in the upcoming seller release. This may also impact sellers who are listing Old New Stock using multi–variation. Sellers may continue to list in Vintage, but without multi–variations.