Managed Payments on eBay
Sell and get paid all in one place.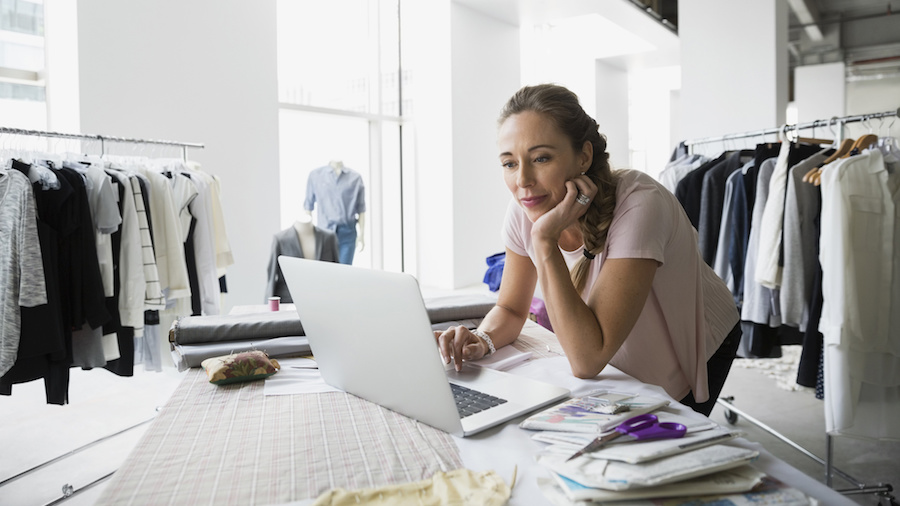 Why is eBay managing payments?
In today's ecommerce landscape, shoppers expect to be able to check out and pay on the site where they're shopping. With the new experience, eBay will manage the payments transaction, which means shoppers will be able to complete their purchases all on eBay. At the same time, sellers will no longer be paid directly from buyers via PayPal, and instead will be paid daily and directly to their bank accounts.

Benefits for sellers
For eBay sellers who want to streamline their business processes with a simpler way to sell and get paid, eBay offers an upgraded selling experience to fit their needs. Benefits include:
One place to sell and get paid: manage all your selling and payment needs from within your eBay account.
Simpler invoicing of your eBay fees: all your fees in one place on your eBay invoice.
Daily payouts: direct to your bank account. No need to transfer funds between accounts.
New ways for your buyers to pay: such as mobile payments.
Be protected: claim and chargeback seller protections provided by eBay, with one place to manage disputes.
Payment processing fee comparison calculator
New payment processing fees
eBay payments processing rate
+
---
Current payment processing fees
Current payments processing rate
+
---
Timeline
This is a multi-year journey, where we will be rolling out the new experience in a way that is least disruptive to our customers. We've started reaching out to a small group of sellers to experience the new way to sell and get paid on eBay. We are planning to expand the experience to more sellers in mid 2019. By 2021, we expect to have transitioned a majority of our customers.
As we make this transition, eBay will work closely with sellers to ensure that the managed payments experience reflects their needs. We'll continue to share more details about this process and next steps for sellers as we move forward. Stay up to date here on Seller Center, connect with your Community, or contact us for questions and feedback (800-456-3229).
Managed Payments Overview FAQs
Fees
What does this mean for my seller fees?

You will receive low pricing on payments processing fees with no flat fees on sales or refunds. All sellers will also benefit from a consolidated billing structure and more visibility to sales and payouts. You will see a new line item for payments processing fees on your monthly eBay invoices alongside your standard eBay selling fees. Opting in to managed payments would mean opting in at the offered rate, which would be valid for the foreseeable future. We have no announced plans for a pricing change.
Payouts
When and how can I get my payouts?

To get paid, you'll need to add a bank account to your eBay seller account. You'll get paid directly to your bank account, regardless of which payment option the buyer selects. If you sell daily, you will receive regular payouts into your bank account. From your bank account, you can access your funds directly. There's no need to transfer funds between accounts. Depending on your bank, you can typically expect payouts to be sent to your bank account within 2-4 business days of an order confirmation. We aim to pay you as fast as possible, but are dependent on the credit card brands (Visa, Mastercard, American Express, etc.) and banks for payout processing and timely funds settlement. We are currently looking into ways for our sellers to have more options and faster access to their funds.
PayPal
Why isn't PayPal initially available in the new payments experience?

With managed payments, credit cards will be easier to enter and store, and we're supporting Apple Pay and Google Pay for those buyers who prefer mobile payments. We've made great progress on the integration of PayPal on the managed payments platform and we are now making PayPal available in managed payments. We are starting small and in the coming weeks, we will continue to test and scale this feature to ensure a seamless and successful seller and buyer experience.
Buyer Experience
What do my buyers experience?

Buyers can securely purchase with a credit card, debit card, gift card, Apple Pay, and Google Pay, and complete their entire transaction on eBay, with the option to save and store their card for future use. Their experience will be just like other online retailers and they should not see or experience eBay's processor in checkout. If a seller is part of managed payments, all payment options offered by eBay that are compatible with the buyer's device or browser will automatically show up during checkout. We've made great progress on the integration of PayPal on the managed payments platform and we are now making PayPal available in managed payments. We are starting small and, in the coming weeks, we will continue to test and scale this feature to ensure a seamless and successful seller and buyer experience.

Buyers will be educated on the available payment options during the checkout process.
Shipping
Will the Global Shipping Program be supported by the new managed payment experience?

We currently do not support the Global Shipping Program for sellers who have registered for managed payments. However, all non-US buyers can shop and pay on the US ebay.com site as they do today. If they are buying from a seller opted in for managed payments, the non-US buyer can pay using credit or debit cards (Visa, MasterCard, AMEX, or Discover) and you would ship internationally on your own.

How can I pay for my shipping labels in this new model?

Our current shipping label program will not change. You will still pay for USPS labels using PayPal. Charges for FedEx label purchases will appear on your monthly invoices from eBay.
Third-party Tools
I use third party tools to manage my business - will these integrations still work under managed payments?

If you use third party tools to manage listing, inventory and/or order management activities, there should be no change in how you use those tools when you enable managed payments. However, if you use a third-party tool to reconcile finances or issue partial refunds, these activities may not be supported yet with managed payments. Please contact your individual third party provider for questions specific to their service offerings.
Seller Protection
Will we have seller protection?

Yes, as long as your account is in good standing with eBay, you are eligible for seller protection. Seller protection from eBay is designed to help you safeguard your online sales and prevent you from losing money due to eBay Money Back Guarantee claims. Learn more about eBay Seller Protection Policy.

How will claims and returns work?

In the managed payments model, you will contact eBay for support and service on claims and returns. eBay will offer buyers the capability to submit disputes and claims through the eBay resolution center for most situations. Having resolutions centralized will provide better visibility to you in managing claims and disputes. In the majority of claims, returns and refunds, eBay will continue to follow existing policies, and refunds will be returned to the original payment method used at time of purchase.