Managing your eBay sales payouts just got easier
Introducing new accounting capabilities.
Manage your books like a pro
Now, there's no more manually entering and cross-checking your sales and payouts. They're automatically pulled into your books for you to review and approve—saving time and preventing errors.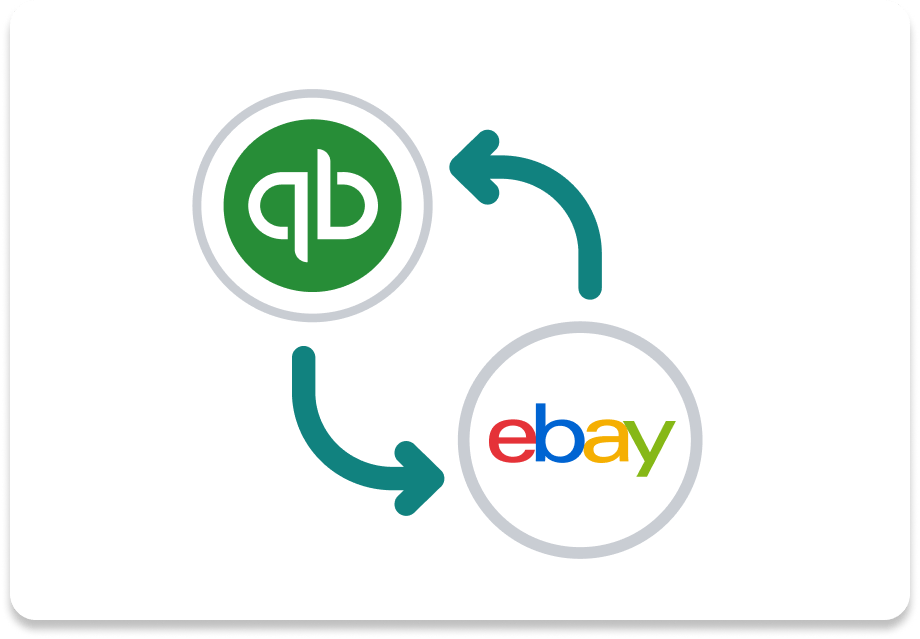 Easily send your data to QuickBooks
Connect your eBay store accounts with fast and simple setup.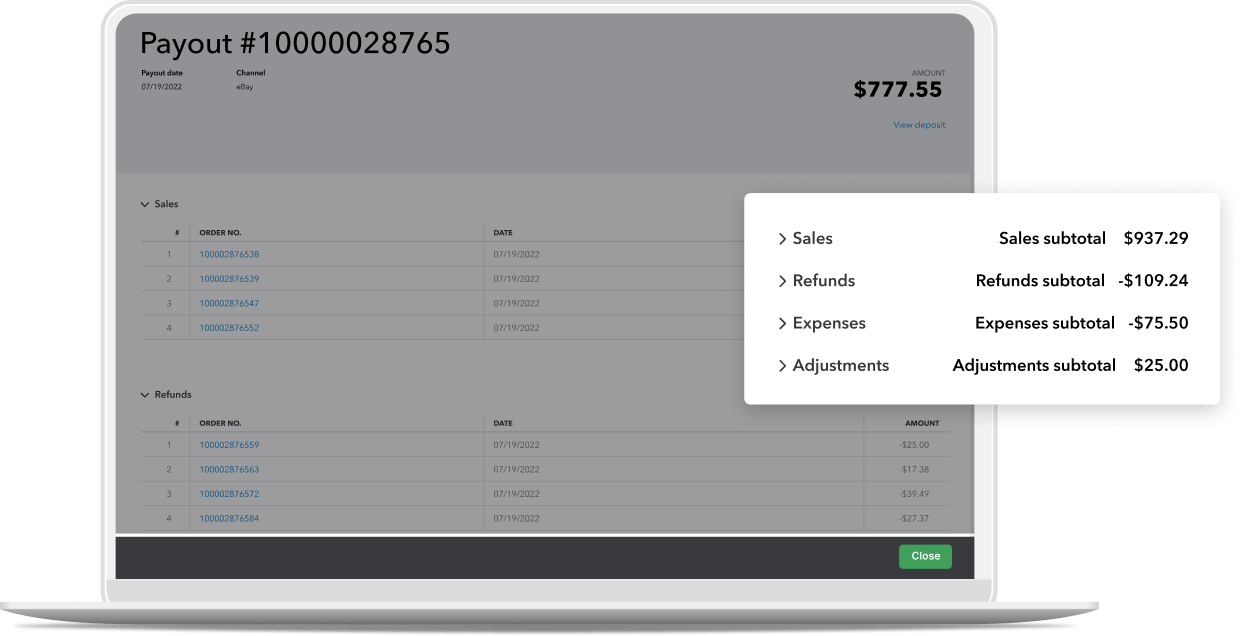 Do less manual work
QuickBooks separates your revenue from taxes and fees, and tracks it to the correct accounts—so you don't have to.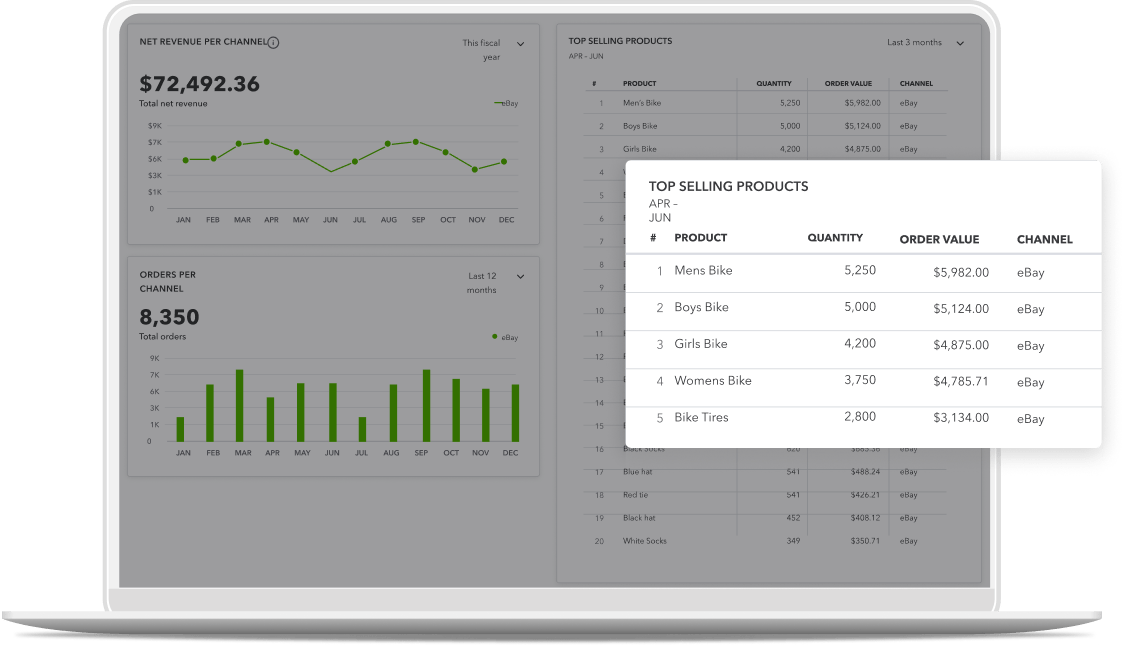 See trends at a glance
Stay on top of cash flow and run reports. Plus, get insights into your revenue, expenses, and profitability.
Make tax time less stressful
Maximize your deductions and take some of the hassle out of doing your taxes.
What Sellers are saying
...it is incredibly easy to use, affordable and professional. What I like the most is the integrations and the forms it generates such as Profits and Losses.
Carlos, eBay seller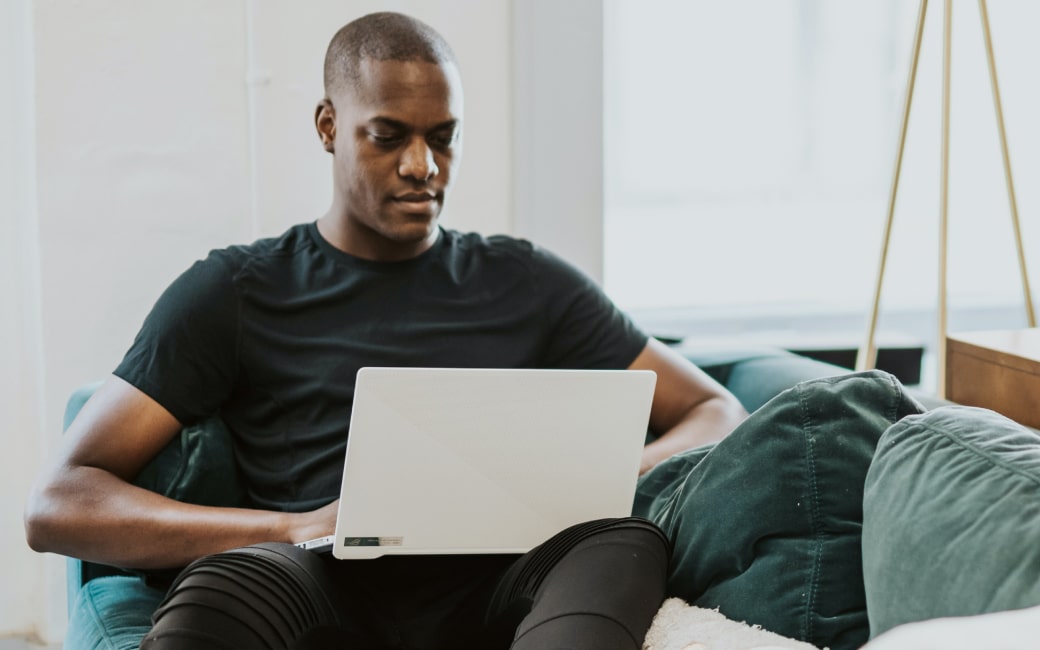 Save 30% on QuickBooks Online for 12 months
This exclusive offer for eBay sellers is only available for a limited time.
Get QuickBooks Online