Get to know eBay Motors Parts & Accessories
There are approximately 110 million live parts listings
3 parts or accessories are sold every second
1 vintage car or truck part is sold every 11 seconds
A wheel or tire part is sold every 6 seconds
14 complete engines are sold every hour
7 suspension or steering parts are sold every minute
4 brakes or brake parts are sold every minute
1 high performance exhaust is sold every minute
17 Motorcycle parts are sold every minute
10 ATV parts or accessories are sold every minute
Based on eBay Data, 2020 FY – 2021 H1
Selling Basics
Become a more successful seller. Find out how to master the selling process with these tips and tools.
Seller Protection
Seller Feedback
Shipping
Fees for Selling
Improve Your Selling
List With Parts Compatibility
Reach more buyers and simplify your listings by adding Parts Compatibility (also known as "fitment"). You can add all the Years, Makes, Models, Trims, and Engines that your part fits (up to 3,000 combinations), which makes it easy for buyers to find the right parts for their vehicle.
You can list all compatible vehicles through our Quick Listing Tool. On ebay.com on a mobile device, you can list one compatible vehicle.
There are two ways to add fitment to your listing—through our Parts Catalog or manually. First search our Parts Catalog to see if your item is available. Selecting an item from our Parts Catalog will automatically add all the compatible vehicles and important information like the part Brand and Manufacturer Part Number to your listing. If you can't find your part in our Parts Catalog, you can continue to the listing form and manually add the compatible vehicles.
Click here for detailed information about Parts Compatibility
STRUCTURED DATA
Enhance your business search results listings by upgrading to our new Structured Data changes. We are revamping and expanding our recommended item specifics and values in all P&A categories to help your buyers find your listings faster and easier.
What You Need to Do
Watch for updates from our seller newsletters and adopt today
Work with your 3rd party listing tool to make sure your listing data maps to the correct eBay recommended item specifics and values
Reference the "Taxonomy" API call here to get the up to date list
Throughout the year we will be rolling out updates so please watch for our seller newsletters regarding these changes. Additionally, you can always check back here on the P&A Resource Center.
For more information, contact us at eBayMotorsStructuredData@ebay.com.
Scale Your Business
Motors programs is a division of eBay Motors designed to enable our high volume parts and accessories sellers for success by pairing them with the right enterprise partners and cutting edge listing tools to advertise and scale their e-commerce business. We build and support a listing database and provide insider tips, tricks, and tools making it easy and efficient to grow your business reaching more enthusiast buyers on the largest automotive parts and accessories platform in the world.
eBay Listing Tools
Selling Manager and Manager Pro -
learn more
Enterprise Partners
For additional information, contact us at motorsprograms@ebay.com.

Nexpart eBay Link has saved parts sellers 3 million hours creating eBay listings. Built just for Parts & Accessories Sellers, Nexpart eBay Link automates more part listings on eBay MOTORS than any other solution.
Zero Insertion Fees, Free Subtitles & an eBay Basic Storefront included
Integrated Aftermarket & OE Parts Catalogs with pictures, SEO-optimized titles and vehicle fitments
Order Processing—Manual or Integrated with your Inventory Management System
Average Seller manages 25,000 listings (some over 300,000)—with less staff

Epicor's® ListingExpert™ is a top marketing solution for automotive parts professionals selling on eBay Motors. There's simply no faster, easier, or cost-effective way to maximize online sales. Powered by the industry's premier automotive eCatalog, ListingExpert™ sells thousands of parts to millions of customers.

As the most widely used database to identify automotive parts that interchange, Hollander sets the industry standard for communicating part fitment and availability. Through the Hollander eLink™ product, recyclers can easily integrate their Yard Management System with eBay to expand their customer base and increase sales. Find quality, recycled automotive parts at attractive prices on eBay.

Simply put, TradeMotion is the preferred parts and accessories eCommerce provider to many of the world's best-known auto manufacturers and dealer groups. Assisting automotive dealers selling parts, products and related services to customers online. TradeMotion offers unique tools to make digital sales and success. TradeMotion powers nearly 7,000 dealerships and represented over $650 million in online transactions in 2013. With just a few clicks, dealers upload their OEM parts inventory and begin selling on eBay.

Mecka offers state of the art analytics and business intelligence Providing Multi Channel sales management solution for retail e-commerce and content management. Experience an almost immediate ROI with this program through their fully integrated cloud- based tools used to manage your e-commerce business.

OEC is a technology leader and innovator of web-based OE solutions helping dealers sell more OEM parts and increase customer satisfaction to independent repair facilities and collision repair shops. As the automotive industry's largest OE parts marketplace, OEC connects more than 36,000 North American buyers and sellers to seamlessly market, move, and manage more than 6 million automotive parts transactions monthly. MarketplaceDirect provides access to huge buyer audiences of online retail customers by allowing dealerships to easily sell OEM parts online with eBay Motors. Buyers now have more options to purchase OEM parts online.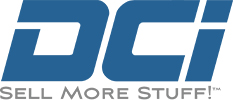 DCi, the leading provider of performance and accessory automotive data, allows sellers to select from more than 200 manufacturers through the DCi platform, and then feed those products directly into ChannelAdvisor's platform to start selling on marketplaces and direct channels. You can save hundreds of thousands of dollars in labor and increase your listings by leveraging the expansive DCi database.

Powersports Support is a full service listing tool for eBay with over 550,000 sku's from the largest aftermarket powersports distributors. All data is complete with title, description, images, and fitment.
Zero Insertion Fees, Free Anchor Store, Free Subtitles, and more
Automated pricing updates
Automated inventory updates
Order processing integration with 3rd parties

myFitment helps over 500 Automotive and Powersports online sellers reach their maximum potential by enabling them to manage and integrate their fitment with every major online marketplace. With a team with over 60 collective years of fitment experience, our focus is to both increase seller revenue and reduce seller returns by removing the price and technology barriers to the management and communication of fitment. We are excited to offer listing creation services through our participation in the eBay Vertical Integration Platform. Our partnership with eBay and our experience with fitment puts us in a unique position to help launch your products quickly and easily on the eBay platform, and with no up-front listing fees.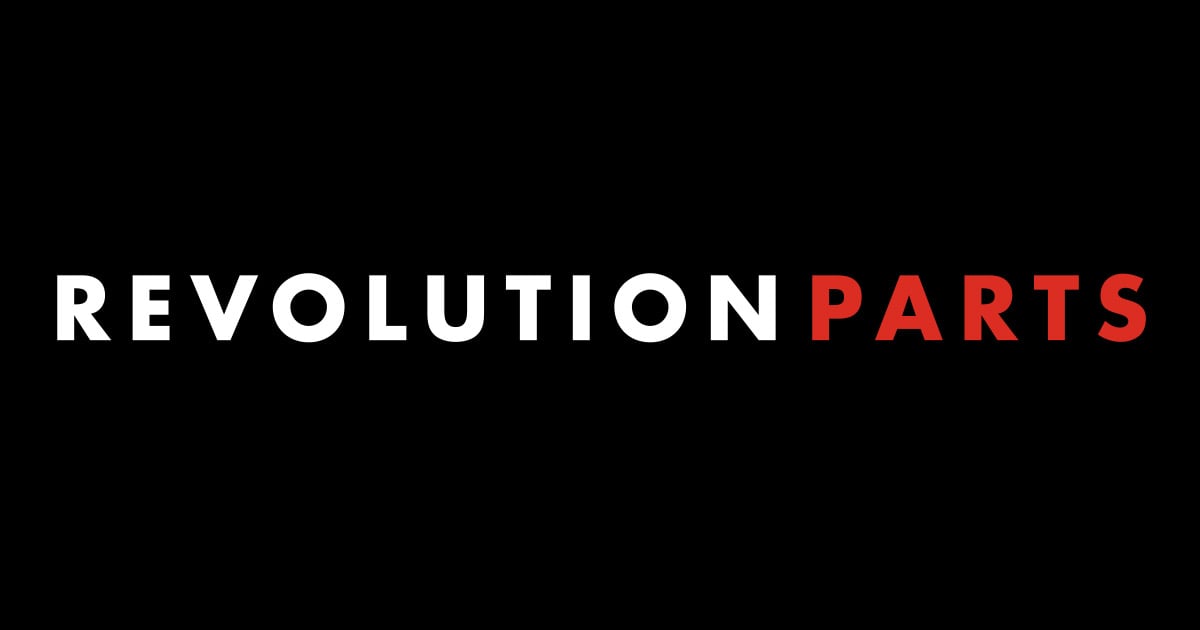 At RevolutionParts, our mission is to provide auto dealerships with a dead simple, yet cutting-edge solution so they thrive in a highly competitive online market. Our ongoing focus is to build the industry leading eCommerce platform that keeps your customers coming back. RevolutionParts achieves simplicity by dramatically streamlining the work involved with running an online automotive parts business. One of our core beliefs is to provide our partners with the right set of integrated tools that will cut down on unnecessary and tedious back-office work, manual data entry and reentry, and allow our partners to focus on growing online parts sales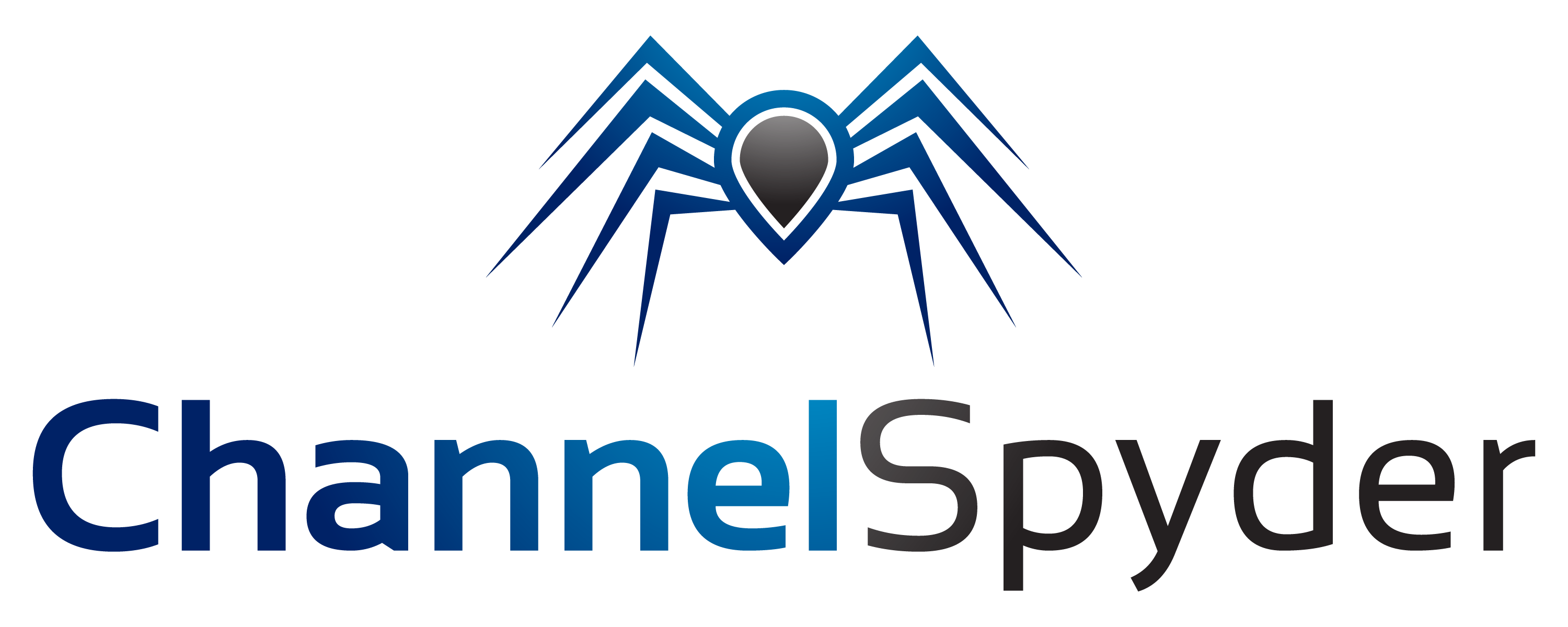 eBay Motors focused listing, automated inventory, and rules-based order routing tool for Drop Ship sellers. WHI eBayLink, Epicor ListingExpert, DCI Data, SEMA Data Co-op, ACES/PIES, eBay EPID, Non-Fitment... Whatever your data source, whatever your business size, Channel Spyder will help you list and sell more with fewer man hours
Tools like order Geo-Vending and Dynamic-Variable pricing help you sell more with higher profit margins. Real time P&L reporting, automated inventory updates & order limit triggers save you both time and money. Channel Spyder gives you all the tools you need to scale your business and maintain the highest possible eBay Seller Rating.

CDK Global, is committed to helping dealers connect to and serve their customer base while growing their businesses in the way in which they envision. After more than 40 years, CDK delivers upon this commitment by listening to dealers and understanding their unique challenges, distinctions and opportunities. Today, CDK serves over approximately 30,000 auto, heavy truck, agriculture, construction, power sports, marine and RV dealerships throughout North America, Europe, the Middle East, Africa, Asia Pacific and South America. There is no better solutions ally for the dealer than CDK Global. CDK has never been more enthusiastic to partner with dealers in shaping the next chapter of their respective businesses and industries. Our Partner Program gives you access to a broad selection of third-party applications that can increase productivity and streamline operations across many of your departments. Used by retail consumers and parts pros around the globe, Partsvoice.com is the largest open OEM parts locator in the US and Canada. Partsvoice integration with eBay offers a parts eCommerce solution for both web and mobile including accurate catalog, fitment info, images, and automated inventory updates to make listing and selling fast and easy.
3rd Party Listing Tools (fees vary)
Seller Stories
Hear what our sellers are saying about their success on eBay Motors
Additional Links for eBay Motors