Congratulations—your ongoing commitment to great service continues to pay off. In the final four months of 2013:
4.6 million active users were added to the eBay global marketplace.
eBay sellers enjoyed a 13% annual increase in global sales.
To keep up the momentum, updates coming this summer will highlight and reward practices that create buyer satisfaction and repeat sales—and make it easier for you to deliver the services that make your listings stand out and sell.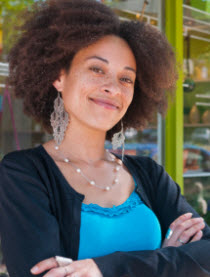 New seller performance standards reward great service
Updates to eBay's seller performance standards will help reward sellers who provide great service with more visibility and potential sales. Included with these changes are important new safeguards designed to help you maintain your well-deserved status.
Starting with the August 20 evaluation, a single new measure, the transaction defect rate, will replace the four individual detailed seller rating requirements as the main way eBay evaluates seller performance. This new rating may impact your status.
The defect rate is the percentage of a seller's transactions with one or more of the specific defects most predictive of buyers leaving eBay or spending less. A maximum 5% defect rate will be the minimum standard for all sellers and a maximum 2% defect rate is required to be a Top Rated Seller.
In general, the lower your defect rate, the better your position will be in Best Match search results.
To earn Top Rated Plus benefits for sales from November 1 through December 31, listings from Top Rated Sellers will need to offer the new holiday return option extending returns to January 31.
Make your return policy a competitive advantage
The assurance of convenient returns is key for successful online retailers. eBay will continue to make returns more efficient for sellers and buyers. Updates coming this summer make it easier and more cost-effective than ever to use your return policy to increase sales:
Updates to eBay hassle-free returns make this an even more efficient and cost-effective way to offer and manage returns.
A new extended holiday returns option helps you win sales from the fast growing legions of online holiday buyers. This new option extends the return deadline to January 31 for any sales from November 1 through December 31.
Category and item specific updates
These updates will help ensure buyers can browse and search quickly and easily. Find out whether your listings are impacted.