Keep your shipping service promise
Provide a great customer experience by using the exact shipping service you promised in your listing. If you use a slower shipping service than the one you offered, your items may be delivered later than your customer expects.
Upload tracking information immediately
Build trust with your buyers by keeping them informed. When you upload your item's tracking information, your buyers can stay up-to-date on their order. Buyers feel at ease when they can keep an eye on the location of their package or its estimated arrival. With eBay Labels, tracking information is automatically uploaded to My eBay.
Benefits of tracking
Better efficiency
Sellers who upload tracking information spend less time answering shipping questions from buyers.
Better protection
Uploading tracking information can provide important documentation to protect sellers during dispute resolution.
Improved buyer experience and confidence
Buyers can more easily determine when their item will arrive, and you fulfill their expectation of an online business.
Better metrics
Buyers are more satisfied and tend to leave higher feedback when they can track their purchases. Uploading tracking also helps you qualify for automatic 5-star shipping time ratings, and when you meet your on-time shipping metric it helps you qualify as a Top Rated Seller.
Tracking best practices
Best practices
Use eBay Labels to create shipping labels and have tracking information automatically uploaded to My eBay and forwarded to your buyer.
If you're not using eBay labels, add tracking information to each item in the Sold section of My eBay.
If you are manually inputting tracking information, take care to:

Input only the carrier's name in the "Carrier" field. Try to use the prepopulated, suggested spelling as you enter the carrier name.
Do not enter any other information beside carrier name in this field.
Enter your package's tracking number as soon as possible after hand off of your package to the carrier.

DHL and DHL Global Mail have separate tracking websites and tracking number templates. Use the correct one to properly track shipments. If you are using both, enter only one tracking number per line.
Hand off the package to the carrier as soon as possible after you print the shipping label.
TIP: Uploading tracking numbers in bulk
USPS scan sheets
Use USPS scan sheets to assign a single barcode to multiple packages being picked up by a carrier, so when a carrier scans one barcode, they're scanning the labels of all packages on the list. eBay and all major carriers offer this service but use slightly different terminology. USPS® refers to them as Scan Sheets, UPS® calls them Summary Barcodes, and FedEx® uses Cons Tags.
Provide expedited shipping options
Increase sales and deliver great customer service by offering free standard shipping as your first shipping option. Next-day or other expedited services are great options as well.
Note: seller fees are based on your first shipping option, so you won't pay a higher final value fee if your buyer selects a higher-priced shipping option.
Free vs. calculated shipping
Free shipping
Buyers love and expect free shipping when they shop online. They're much more likely to choose an item with free shipping over an item with a shipping charge even if the total cost is the same. Give buyers what they want. Offer free shipping by simply adding the shipping cost into the item's price.
Calculated shipping
When you create a listing using the calculated shipping option, we use our shipping calculator to automatically update the shipping charge a buyer sees, based on their location and the details you provide on your package and delivery service.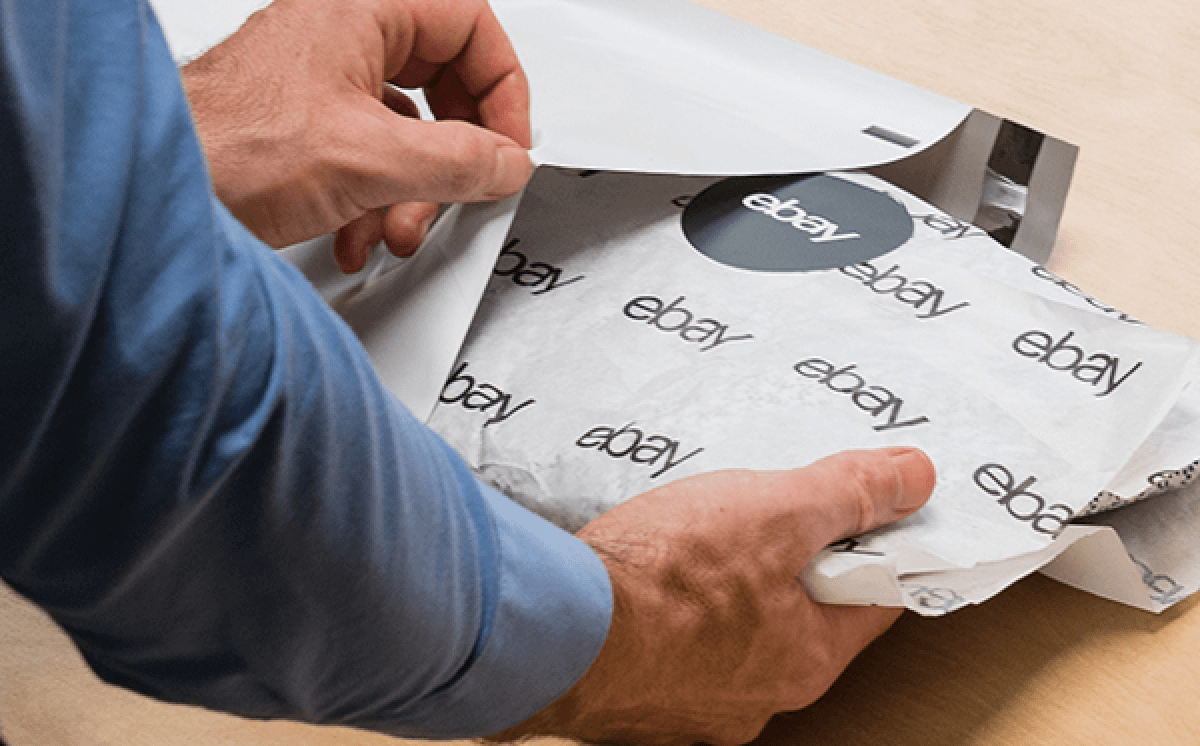 Use eBay Labels
eBay Labels is a convenient and more affordable way to print, track, edit shipping labels, and automatically upload tracking information in bulk for your eBay business. Plus, you'll enjoy pre-negotiated savings with the major shipping carriers.