Terapeak
Find more products, list more effectively, and generate more sales with eBay's exclusive insights tool.
Research Top-Performing Products
Terapeak, an exclusive eBay insights tool, uses recent eBay supply, demand, and pricing data to help you determine what to sell, when to sell it, and at what price. Research recent marketplace price trends and real-world sales data for millions of items to optimize your listings and improve your sales velocity. Analyze markets, categories, competition, and hot trends and products to find the best-selling items on eBay.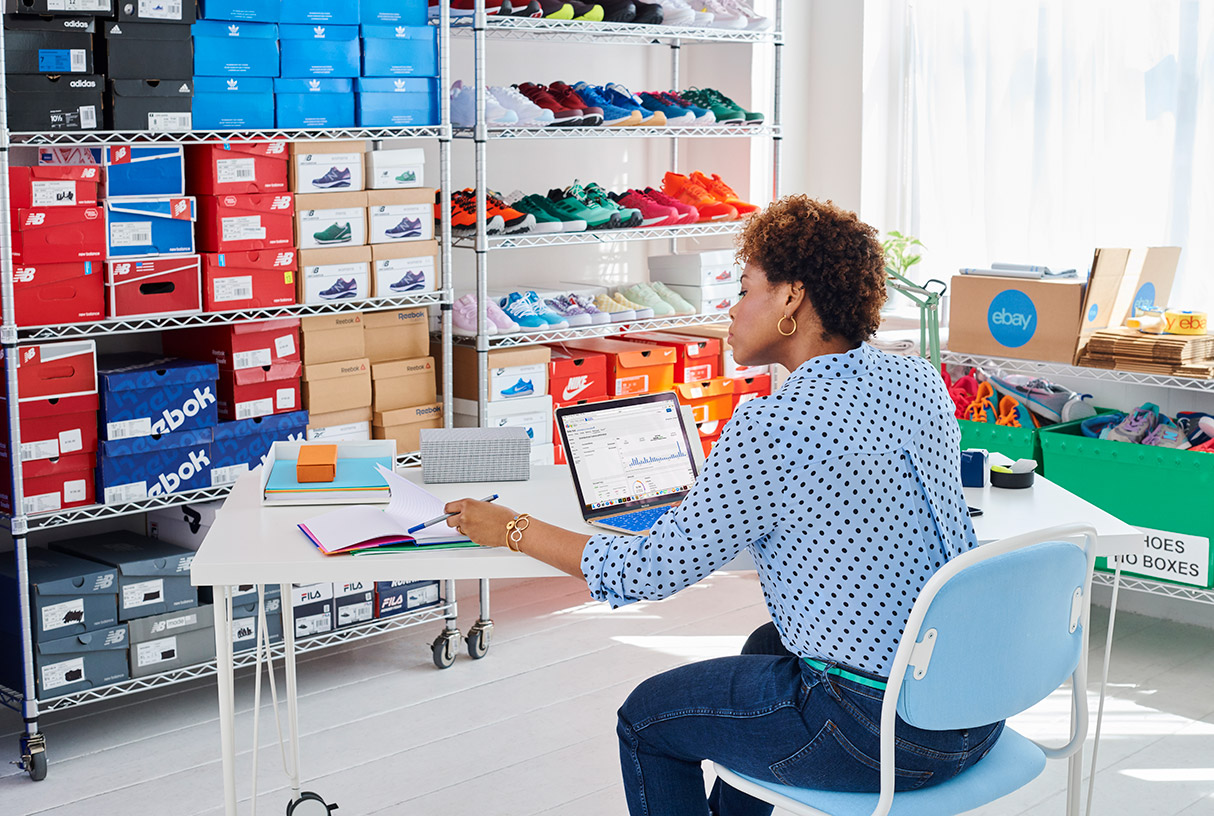 Benefits
Search through and chart millions of transactions
Get clear, easy-to-understand statistics
Analyze markets, categories, trends, competitive listings, and bestselling items
Know which kinds of products are driving sales
Study the top performers in each category
Research 22 global marketplaces
Get data-driven keyword help to draw shoppers to your listings
Access included with Basic, Premium, Anchor, and Enterprise eBay Store subscriptions
How It Works
Terapeak analyzes more than $75 billion dollars in annual GMV to provide marketplace intelligence to eBay sellers. Terapeak accesses sales data, listing formats, the average sold item pricing, shipping costs, and presents information in clear, easy-to-understand statistics, charts, and graphs. Use Terapeak to evaluate pricing, sourcing opportunities, market trends, and product behavior across regions and competitors.
Access Terapeak in Seller Hub
Terapeak features are being implemented in Seller Hub under the "Research" tab. In early January 2020, the Terapeak application at sell.terapeak.com will be retired, and over time, all Terapeak research functionality will be available in Seller Hub, along with new insights tools and features, and Terapeak.com will no longer be available.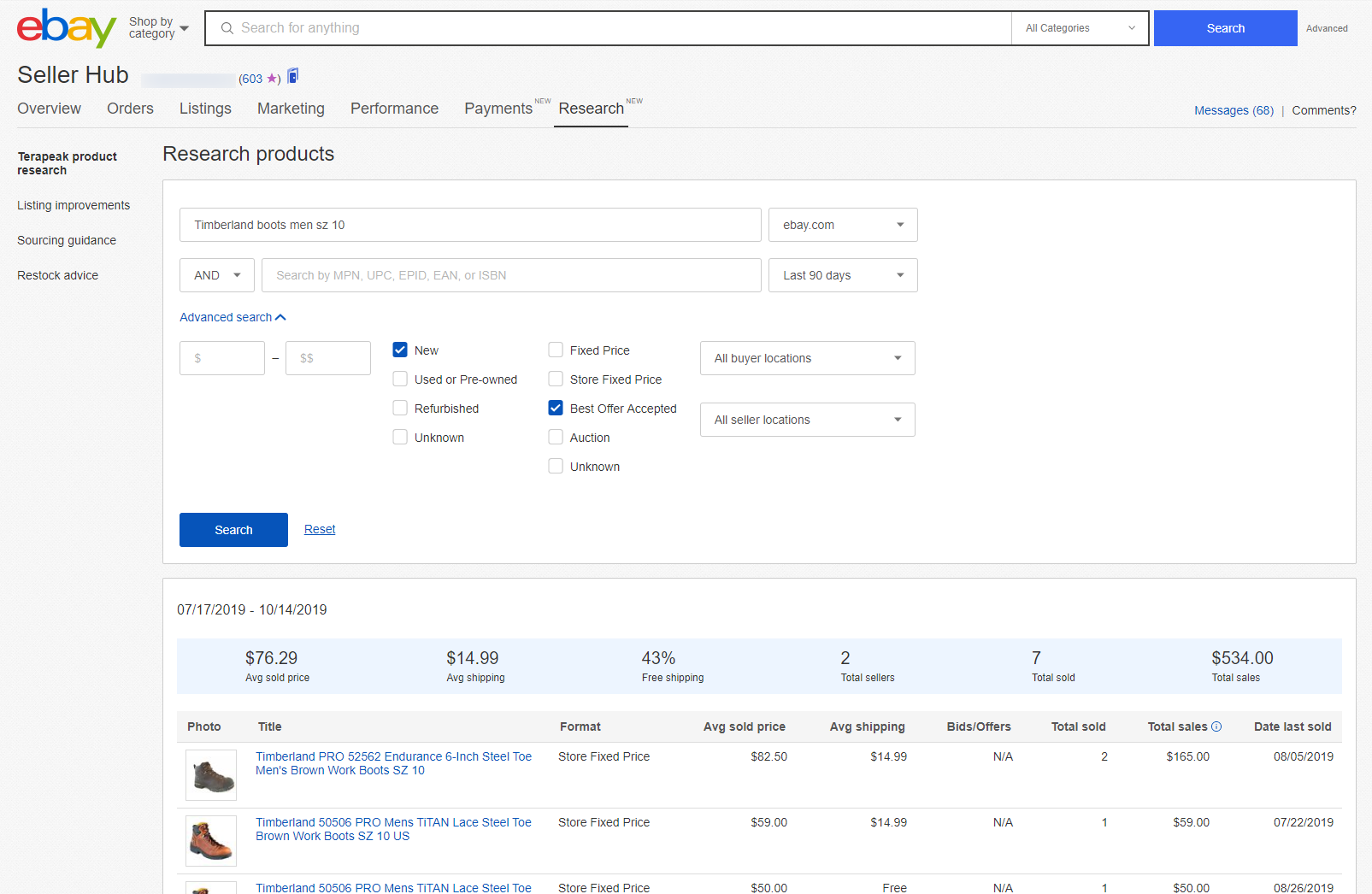 Terapeak is free to Basic, Premium, Anchor, and Enterprise eBay Store subscribers. Starter Store subscribers and non-Store sellers can subscribe to Terapeak for $12 per month for the annual plan, or $19.99 per month with no commitment.