Structured Data
Be seen. Use the right product information in your listings.
New product-based shopping experience
Your success as a seller begins when your buyers choose to shop first on eBay. To meet the evolving expectations of buyers, eBay is transforming the shopping experience to be product-based, where all listings for the same product are grouped together.
Until now, search results on eBay have overwhelmed buyers. Combing through the dozens of similar listings within eBay's vast inventory has made the shopping experience time consuming and frustrating—driving buyers away from your merchandise.
By transforming the shopping experience to be product-based, listings will now be collapsed and grouped by product. A product-based shopping experience will make it easier for buyers to find the merchandise that meets their search criteria, and quickly decide which products they want to purchase.
The eBay catalog
By associating your products to the eBay catalog when you list, your items will be a part of a retail-standard experience that buyers expect. The eBay catalog is a central repository of product information that allows you—the seller–to more easily associate your products with the product specifics that your buyers are looking for.
Associating your listings with the catalog also ensures that they qualify for things like product reviews and price trends, further highlighting the value of your product.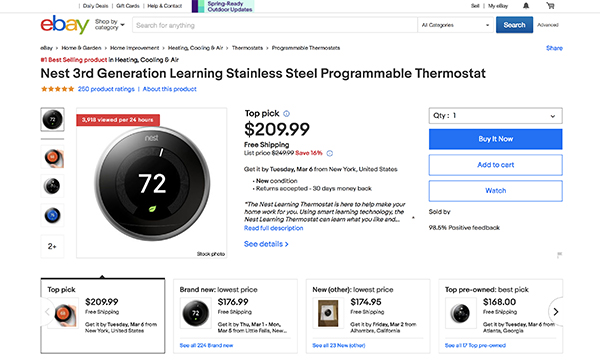 Listing using the eBay catalog
You will be required to list using the eBay catalog starting in May 2018. After this date, when you create a listing for an item in the specific products below, and do not associate it with a product in the eBay catalog, you will be unable to complete the listing process. The new shopping experience will only display listings that are associated with a product in the eBay catalog.
If you're selling in the product lines listed below, we advise you to start listing with the eBay catalog now. Seller Hub will also flag any of your listings that need to be updated to comply with this new requirement–this information can be found on both the Overview and Growth tabs.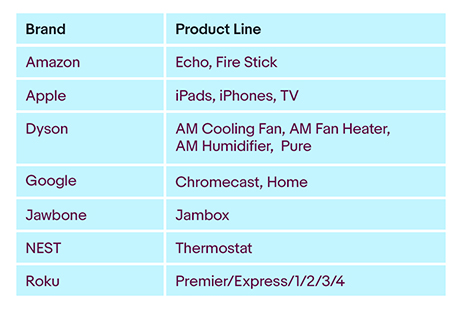 How buyers will see products
Buyers shopping in the new product-based environment will find what they are looking for faster. By listing with the catalog, products that are heavily searched for will benefit from a collapsed search result. Items that are unique or vintage, will remain unique in search results and the catalog.
Since search results will be organized by product, buyers will be able to make quicker purchasing decisions. The image below shows this idea visually:

Slowly, over the next few years, we will expand the eBay catalog in phases to eventually cover all products. You will still be able to add any items that are not represented in the catalog yet—like unique, handmade, and vintage items.
We will invite you to provide your expertise and suggest edits to the catalog as you see fit to help ensure that all products in the catalog have accurate, up-to-date information.
Associate your items with the eBay catalog
Before you can begin listing with the eBay catalog, remember to verify that your item variations are listed with the right product identifiers. See here for step by step guidance.
In order to associate your listings with the eBay catalog, you will be required to enter a Global Trade Item Number (GTIN) in your new or existing listings. See detailed guidance below:
Detailed guidance
Need more information for help on this? Visit our Listing FAQs.