Promotion Strategies
Be seen, and turn browsers into repeat buyers.
Top 5 promotion strategies
Take your marketing to the next level with these tips:
*Anchor Store subscribers only.
Sell more with Promotions Manager
Incentivize buyers
With Promotions Manager, you can create customized offers to showcase your inventory and incentivize buyers to buy and spend more.
Promotions Manager is free to all eBay Stores subscribers and is available for fixed-price listings that offer electronic payment.
Give your sales a boost
See how an eBay seller used promotions to increase traffic and build customer loyalty. Haik Abunuryan explains how creating and managing promotions has positively impacted his business and attracted more customers.
Provide services your buyers want
Get to know your buyers
Hear what these buyers have to say about shopping on eBay.
Boost your sales
Get an eBay Stores subscription (or upgrade yours)

Discover how an eBay Store is your all-in-one online-business solution to help you get more out of the eBay marketplace and millions of buyers. Get exclusive marketing and merchandising tools, plus customization features to build a brand that keeps customers coming back.

Promotions Manager

Promotions Manager is the quick and easy tool that lets you market your merchandise like a pro! Create customized offers that encourage buyers to shop from you and spend more on each order. Best of all it's free for Stores subscribers. Promotions Manager lets you create markdown sales events that are seasonal, for specific holidays, for specific categories, or just to clear out inventory. It also lets you create and view scheduled, active, and inactive sales within your Store. You can even schedule sales for a later date, or reschedule them after they end.

Sell globally

Learn how the Global Shipping Program makes it as easy as selling across town. Tap in to international demand and sell to buyers in countries around the world.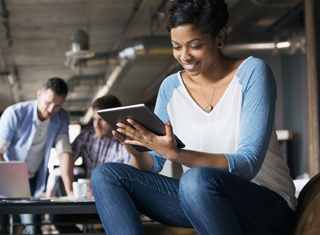 Keep sold-out listings active
Apply the out-of-stock option in My eBay, and buyers will only see in-stock listings, helping you avoid having to cancel a transaction. This applies only to Good 'Til Cancelled listings.
Seller webinars
Connect with the experts on selling, eBay policies, growing your business, and more.