Seller Fees
We keep the fees simple, so you can focus on your business.
Fees on eBay
Insertion Fees
Members can create up to 250 listings each month for free*. Beyond that, the "insertion fee" (or "listing fee") for most categories is $0.35 per listing. See category details.
Final Value Fees
Also known as "selling fees". Once your item sells, you'll be charged a percentage of an item's total sale price. For most categories, the final value fee is 12.55% or lower plus a $0.30 transaction fee. Learn more.
Listing Upgrades
You've got the power to attract more buyers with optional upgrades like larger photos, more than 12 photos, tagging a single listing in more than one category, listing on other international eBay sites, and more.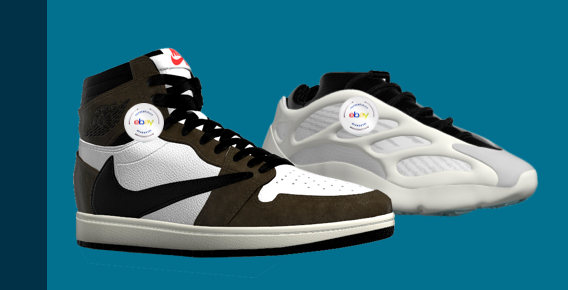 It's free to sell sneakers
See how you can flip your kicks without the fees, on sales $100+
eBay Stores
If you want to build an online business or plan to create a large ecommerce store with hundreds of items, choose the eBay store subscriptions that fits your need for as little as $5 per month.
* Optional feature fees and final value fees apply. Excludes some listing styles and categories. See details.