With these updates, your buyers will have more reasons than ever to shop on eBay—a new eBay Shopping Cart, confidence in reasonably priced shipping, easier shopping for popular products in many categories, and more—all of which means more sales for you. Plus you'll get the tools and support you need from eBay to maximize your profits.
Updates that impact your selling are consolidated with lead time to adapt. These updates are scheduled to launch between April 15 and May 23 unless otherwise noted. This is the first of two seller updates for 2011.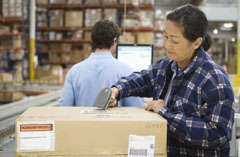 Fee update

FREE to list Auction-style—any start price—plus FREE Buy It Now for sellers without a Store subscription. Final Value Fees updated to reward low-cost shipping for all sellers.
Sellers subscribed to a Store: Final Value Fee rates reduced and applied to the total amount of the sale (including shipping) starting July 6. Get the same low Insertion Fees—as low as 3¢.
Sellers not subscribed to a Store: FREE to list Auction-style up to 50 items a month—any start price—with FREE Buy It Now option starting April 19. Auction-style Final Value Fees apply to the total amount of the sale (including shipping). Starting July 6, Fixed Price Final Value Fee rates reduced and applied to the total amount of sale (including shipping).
Seller discounts: eBay Top-rated sellers continue to earn a 20% discount on Final Value Fees. Current 5% discount retired beginning with the first invoice in June for PowerSellers who are not Top-rated. All other benefits continue for all.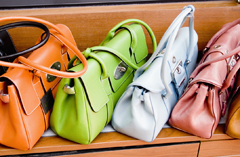 Easy shopping and buyer confidence mean more sales for you
New eBay Shopping Cart: Buyers can add both Auction-style and Fixed Price items from multiple sellers and pay in one easy checkout—making it fast and easy to buy more with each visit.
New way to shop for popular products coming to more electronics categories. Listing with the eBay catalog required in these categories.
Clothing, Shoes & Accessories buyers will find your listings even faster shopping by Brand, Style, Color, Size Type and Size. Item specifics will be required in Fashion categories.
Motors Parts & Accessories: To build confidence and reduce buyer questions, sellers will be required to specify shipping and handling time, return policy, and item condition.
For sellers not meeting eBay's minimum standard and sellers with little or no selling history, funds from buyer payments will be unavailable for a period of time to ensure successful fulfillment.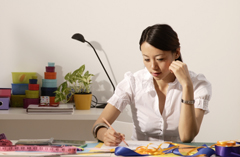 Updates to boost your efficiency and profitability

Get tips and tools to make editing your listings faster and easier.

See the Seller Checklist for more information about how these updates affect you.

Learn more from other sellers and eBay staff in the seller update discussion forum.

Attend a webinar.