How to sell online with eBay
Selling on eBay is as easy as 1-2-3. This page will give you the basics on how to sell online. Plus, our quick listing tool will help you at every step.
Start making money now
It's FREE* and easy to list
How to sell online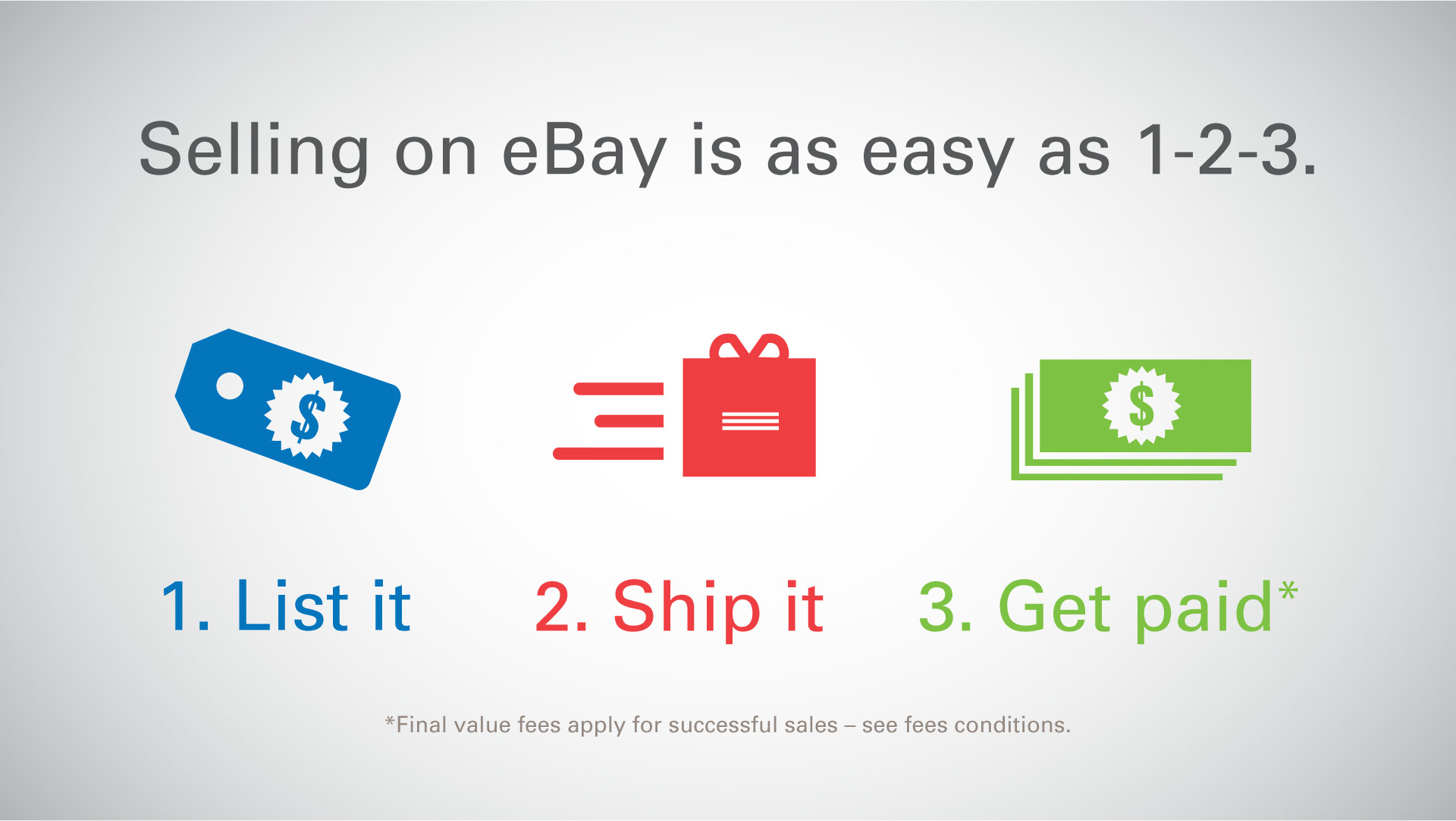 Three simple steps to selling
1. List it
Describe your item and add photos
Start by simply telling us what you're selling. Then add up to 12 free photos.
Watch a video on writing effective, detailed listings.
Watch a video on taking great product photos.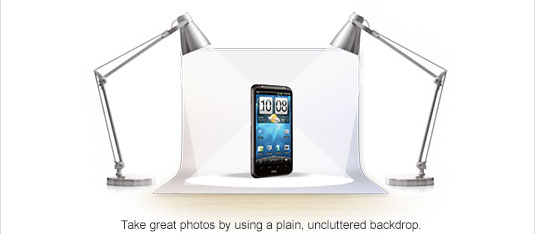 Choose your price and shipping option
Choose the fixed price listing format when you know the market value for your item. Use the auction-style listing format for special or unique items, or when you don't know the value of the item. The quick listing tool suggests popular pricing and shipping options for similar items.
Watch a video on choosing competitive online pricing.
Offer the shipping option that works best for you
USPS Flat Rate boxes and envelopes are easy. Order them for free now and save time. eBay has everything you need at a great price. You can even schedule at-home pickups and skip a trip to the post office. Want another way to ship? You can offer multiple shipping options at checkout, too.
Watch a video on shipping basics.
List your item for FREE.*
As soon as you click "List it," your item is visible to millions of buyers. It's that simple.
2. Ship it
Confirm that you received payment
Once your item has sold, and you have been notified that the buyer has paid, pack your item safely and ship it. Learn more about sending items to your buyers
Use My eBay to create and print shipping labels
Pay for postage and print shipping labels that are auto-filled with your buyer's information from My eBay.
Watch a video on using eBay labels effectively to ship from home.
Leave positive feedback
Be sure to leave positive feedback for your buyer as soon as payment is confirmed. This makes buyers happy and keeps them coming back.
Send the item to your buyer
We work with all major carriers for simple shipping with guaranteed great rates.
Get shipping supplies ahead of time on My eBay, like padded envelopes, packing materials, tape, and FREE USPS boxes. This way, you can package and ship your item as soon as it sells. Order shipping supplies from eBay.
3. Get paid
The fastest way to get paid
To ensure quick payment, use eBay shipping labels and collect payments with PayPal. Payment times vary and some new sellers experience slight delays, so be sure to do the following:
Get more tips to get paid fast
Follow these other eBay tips to help get paid more quickly. Get more tips.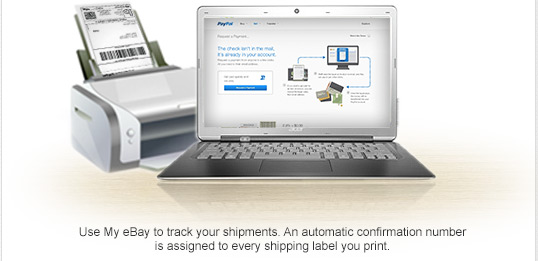 Top Selling Items on eBay
Signing up is free and simple
It's fast, easy and secure.
Learn why eBay is the best place to sell online.
Learn what to sell on eBay to make extra money.
"I've gone from a beginner to having two eBay Stores with 100% positive feedback."
Quick tip
Sundays and Mondays are the best days to have an auction end. More people are shopping online. And more shoppers means more sales.
*Optional feature fees and final value fees apply. Excludes some listing styles and categories. See details.