Build your business
With more than 165 million buyers in 190 countries, eBay gives you the platform you need to grow your business. It's the great inventory and great service from sellers like you that bring buyers and keep them coming back. We're here with the solutions and support you need to succeed.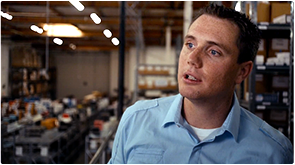 This small business got big
See how one seller made it big on eBay.
Deliver great service
Rewards, discounts, and solutions to help you deliver the great customer service buyers expect.
Grow your sales
Strategies and solutions to maximize exposure for your inventory and reach new markets.
Boost your profits
Tools and services to streamline your selling and increase your profits.
Grab the sale
Offer a great returns experience.
Sell to the world
The Global Shipping program makes it easy.
Attract buyers and boost sales up to 11%*.
The Global Shipping Program makes it easy.
Learn how customs delays won't affect you.
Find out which seller tool(s) are right for you.
Tips for Following on eBay
Connect with other eBay sellers and get the tools, tips, and inspiration to grow your business.
If you want to supercharge your sales, the eBay for Business blog is a great place to start.
* Percentage calculated is based on sales of listings that converted to Fast 'N Free. Individual seller results may vary. Percentage increase in sales depends on, among other things, item price, inventory, shipping cost, shipping speed offered and historical performance of seller. Calculation assumes that sellers don't increase the item price while making these changes.