| | |
| --- | --- |
| Cross-Promotion Connections | |

Cross-Promotion Connections


Cross Sell for More Sales

Give your listings a boost of added exposure when you use the Cross-Promotion Connections feature on eBay. The Cross-Promotion Connections feature allows you to build upon your network of trusted eBay sellers to promote relevant items within each other's listings.

How it works:
Request a Cross-Promotion Connection with sellers you know and trust
Receive requests from other sellers to connect on eBay
An active connection is formed when the request is accepted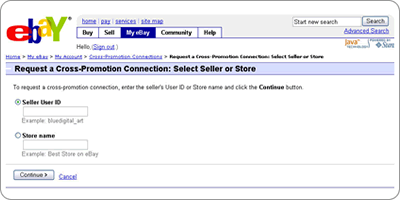 Once a buyer bids on or wins an item you're selling, the buyer will see:
Cross-promotions of items you're selling
Items from other sellers you are connected to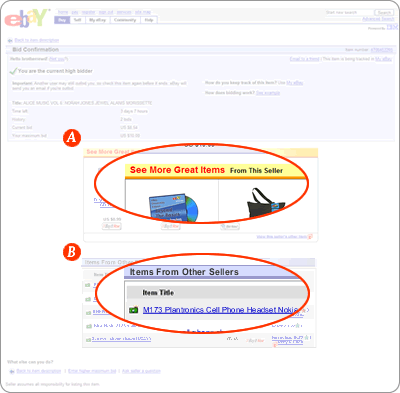 Arranging and Managing Your Connections


To arrange and manage your cross-promotion connections, go to the Cross-Promotion Connections page in My eBay:
Click the My eBay button at the top of any eBay page. You may be asked to sign in.
Click the "Cross-Promotion Connections" link under My Account in the left-hand navigation area.
Find information about Cross-Promotion Connections from My eBay:
Request connections with eBay sellers
Accept or decline a request from an eBay seller
End an active connection
Change your selection preferences
Change your participation preference