I want my Store to be a magnet for buyers.
Let's explore the different ways you can promote your Store.
Promoting your store on eBay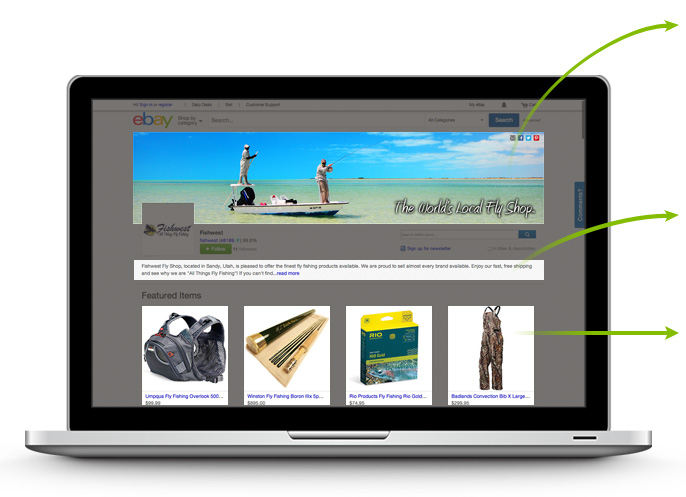 Billboard image
Adding a billboard image is a great way to promote your brand, your products, or limited-time offers and promotions. If you want to show a variety of products, you can create a collage that's a single image and place that in your billboard. Change your billboard as often as you want.
Learn more
Store description
Help buyers learn more about you! Describe your business, your product theme, or Store policies.
Learn more
Featured listings
Featured listings are a great way to showcase your select inventory. You can set your Store to feature listings that are ending soonest or are newly listed, or you can handpick what you feature.
Learn more
Customized Checkout and Payment
To market to buyers, add your Store logo and a custom message to eBay Checkout pages and Invoice emails.

Want to know more?
Seller Center
Information to make the most of every listing.
Free eBay Seller Webinars
Register for a free webinar today—your one-stop shop for interacting with eBay staff on eBay policies, updates, and selling tips.