| | | |
| --- | --- | --- |
| | | |
| | Related Links | |

| | | |
| --- | --- | --- |
| | Make your Best Offer and buy it for less | |
Want the item but don't want to pay the listed price? Make your Best Offer and score a bargain. Buyers using Best Offer pay on average 33% below the fixed price.

Get what you want at a price that you want to pay
Negotiate with the seller safely and securely
Make an offer and get a reply quickly and easily

1. Find items—Look for the "Buy It Now or Best Offer" icon in the search results or a "Make offer" button on any item's description page. You can also visit our Advanced Search page or use the "Search options" section to find Best Offer listings.



2. Make an offer—Enter the price you'd like to pay. You can enter any amount, but try to choose a price that has a good chance of being accepted by the seller.



3. Offer accepted?—If your offer is accepted, you'll be notified by email; you can also check My eBay for the status of your offer. Then pay for your item and you're done!

4. No go? Try again!—If your offer has been rejected, don't lose hope. You may receive a counter offer, which you can accept or counter with another offer of your own. If you don't receive a counter offer and the item is still available, you still have four more chances to make an offer. To improve the likelihood of success, increase your offer price.



Testimonials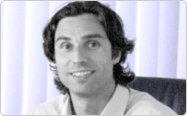 "Best Offer allows me to attain rare collectibles at a true savings. These are the only items I will think about purchasing-the ones with Best Offer allowed by the seller."

UserID: synecare, Torrance, CA
Sports Memorabilia buyer,
Achieved 45% overall annual savings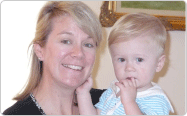 "I used the 'Best Offer' feature to purchase a vintage 1930's ring that looks so much like one that my grandmother used to wear. I actually wept when I got it. You get the chance to get a FAIR price which both the Seller and YOU the Buyer can live with . . . you may walk away with a GREAT DEAL on something that you REALLY LOVE!!"

UserID: ravenkat128, Newtown Square, PA
Clothing and Jewelry buyer,
Achieved 29% overall annual savings