New look for eBay Stores
SHOW MORE, SELL MORE!
With a sleek new layout that showcases your items like never before, the new eBay Store is designed to turn more browsers into buyers. It's easy to update—just a few clicks and your Store will look amazing.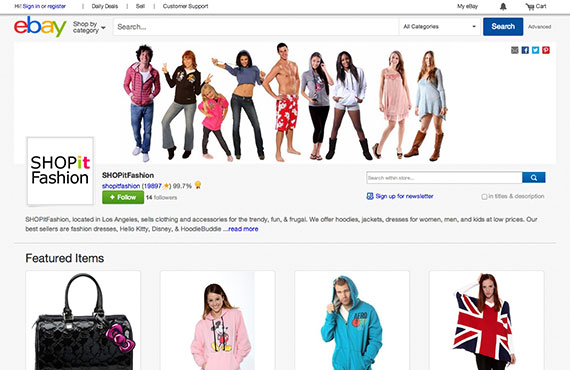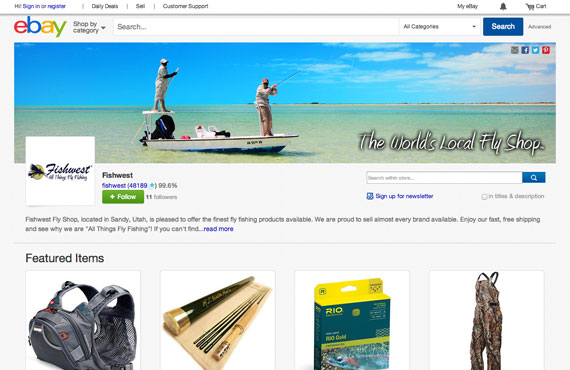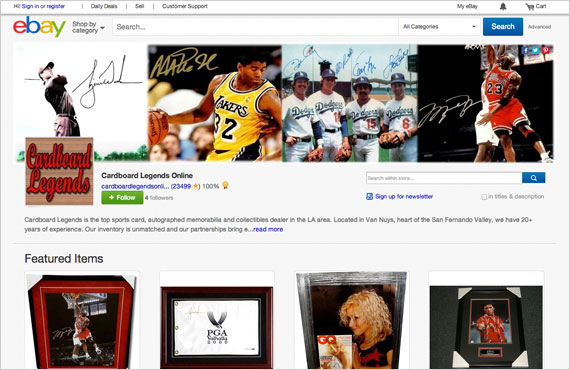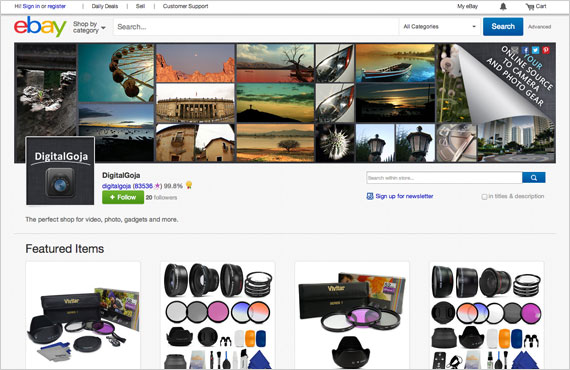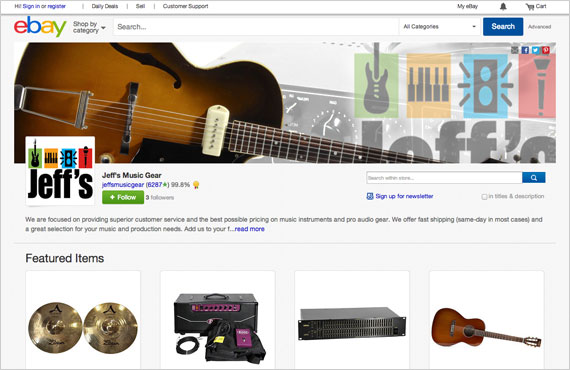 Get more selling power with your new eBay Store
You'll enjoy the same great FREE* listings and low fees—now with a modern new look to attract buyers and with more powerful marketing tools to help you drive sales.
*Pay no insertion fees for your allotted free listings per calendar month. Optional fees, including advanced listing upgrades and supplemental service fees, still apply. Motors vehicles, real estate, heavy equipment, concession trailers & carts, imaging & aesthetics equipment, and commercial printing presses are excluded. Terms are subject to change.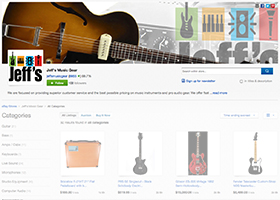 New billboard image
Perfect for telling your story and highlighting any special offers.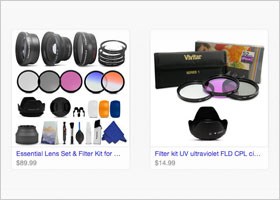 Larger photos
To better show off items you want to feature—especially important for selling to the growing ranks of shoppers using mobile devices.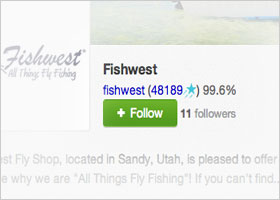 Prominent Follow button
Keep your fans and customers coming back.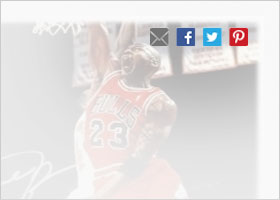 Sharing buttons
Easily promote your Store on Facebook, YouTube, Pinterest, and Twitter.
FREQUENTLY ASKED QUESTIONS
I already have a store on eBay, so why convert to a new one?

For starters, you should convert because the new Store looks great! It's got a cleaner, more modern, sleek look. Your items will display with bigger pictures, so when buyers visit, they'll enjoy a contemporary shopping experience that aligns with the retail and industry standard. But that's not all: promoting your unique brand is easier than ever before. Plus, you can reach new customers effortlessly by sharing what you sell on social sites like Facebook, Twitter, and Pinterest.

When can I update my store?

You'll see a message in your Manage my Store tab in My eBay when it's available to you. Over the coming months, the new Store will become available to all sellers.

How hard will it be to convert my store to the new one?

We'll take care of all the heavy lifting, so converting will be fast and easy. You'll see the information from your current Store, including all your listings, in a new and modern layout. You'll have the option to add a billboard image and logo that illustrates your brand, or showcases special promotions and events. Plus, you'll be able to explore the new look before you publish the changes.

What will it cost to convert my Store?

Nothing. Converting to your new Store is free.

Is an eBay Store right for me? Where can I go to subscribe to an eBay Store?

If you list more than 20 items a month you should determine if an eBay Stores subscription is right for you, especially with consideration to reduced final value fees, and powerful marketing tools that will help you to grow exponentially. Subscriptions start as low as $15.95 a month.

Use the handy Store Savings Illustrator to determine which Store subscription may be best for you, then subscribe to your Store today.

I already have a logo on my existing Store. Do I need to change it?

Only if you want to but we strongly recommend that for a cleaner and bolder look, you update your logo with a 150-pixel x 150-pixel file that fits in the new square layout. The new logo layout is tablet-friendly and provides a more professional, modern look.

If you don't have a new square logo available when you first update to the new Store experience, you can always upload it later.

After I publish my new Store, can I keep my old Store?

No, you'll have just one Store—the new and improved one. It'll have the same URL as your old Store, so that returning customers can continue to find you. After you try the new Store for a while, if you decide it's not for you, you can revert back to your old Store.

What if I want to change the name of my Store?

You can change your Store name as often as you want. However, after you've published your Store for the first time, any time you change the name, the URL will not change. This is to help buyers who have bookmarked your Store find you. It also helps your Store appear higher in search results when buyers try to find you using search engines such as Google.

My Store uses custom pages and headers. What happens to them when I update my store?

At this time, if your existing Store uses custom pages and headers, these custom elements won't appear in your new Store after you update to the new Store experience. Keep in mind that your Store provides new branding options like the billboard and longer description text, so you may find that you don't need custom pages and headers. Plus, constant improvements will be made to eBay Stores in the near future. After you try the new Store for a while, if you decide it's not for you, you can revert back to your
old Store.

What if I decide later that I prefer my old Store?

You can switch back to your old Store if you want. Try out the new Store for a while and if you decide it's not for you, you can revert back to your old Store by going to My eBay > Manage my Store and then in the left side of the Manage My Store page, go to Store Design > Edit Store.

Do I have to update my Store?

After I convert my Store, how soon can customers start shopping?

Right away. As soon as you publish your Store, it'll be open for business and you can start selling immediately.

Is there a specific internet browser I need to use when I update my eBay Store?

For the best update experience, use the current version of the most common web browsers for PCs and Macs, such as: Chrome, FireFox, Internet Explorer, or Safari.

Will my eBay Store be compatible with mobile devices?

The new Stores experience has been optimized for tablets, and is available via browsers on mobile devices.