CATCH A RIDE WITH
THE ONLINE LEADER
We'll put more traffic on your lot with new pricing plans for every size.
Online Reach
MAXIMIZE YOUR VEHICLES SALES WITH NATIONAL REACH
With access to 10 million* monthly visitors on eBay Motors, we get your listings in front of more buyers in more places.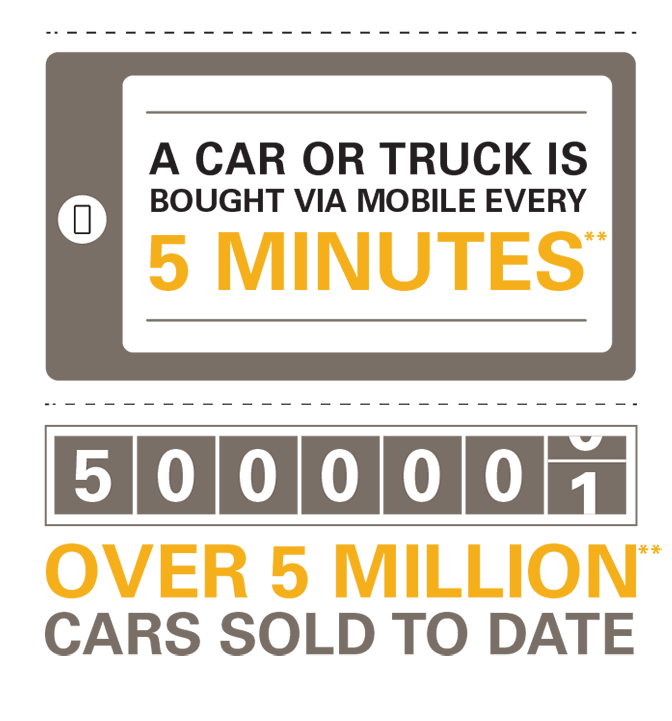 Clear Pricing
A PLAN TO MATCH YOUR LOT SIZE
As a leader in automotive ecommerce, eBay Motors brings you millions of potential customers. Our new simplified listing plans give you unmatched levels of customization and control. So whether you're listing twenty cars a month or an entire lot, you know you're getting the value that you deserve.
LIST BOTH LOCALLY AND NATIONALLY
eBay gives you the flexibility to list cars locally, nationally, or both. When you select a National Plan, you choose which cars are visible to shoppers across the country, maximizing your exposure to potential buyers.
Local Listings allow you to zero in on potential buyers in your area. These cars appear in buyers' search results within 200 miles of your location.
Monthly Listings
12

Month Contract

3

Month Contract

Regular Price

No Contract

100

Platinum

$3750

per month

$4250

per month

$5000

per month

50

Gold

$2000

per month

$2250

per month

$2500

per month

20

Silver

$850

per month

$920

per month

$1000*

per month
All Plans Include:
Free Basic eBay store
Setup assistance from an eBay Account Manager
*Advanced options to customize your listings may apply for additional fees. Our Sales Managers can help you understand your options and create the best listing strategy for you.
Get Started
WE'LL GO THE FIRST MILE TOGETHER
Sign up for one of our weekly informational webinars to learn more about growing your business. Topics include:
Successful SEO
Lead Management
Building Trust
Optimizing Your Store
Parts & Accessories
Selling Vehicles
Sign Up Now
Looking for training and best practices? Visit the eBay Motors Vehicles Resource Center
Call us directly and an Account Manager will help you find the plan that's right for your business. 866.349.9726
*Based on Multi-Channel user data per Comscore, Q3 2016 for eBay Motors in North America.
**Based on eBay Marketplace Fast Facts, Q3 2016.