New loan options for the new year
Kick start '22 with eBay Seller Capital powered by LendingPoint.
eBay Seller Capital powered by LendingPoint.
Options to fit your needs
Business Loans up to $500K* and terms up to 60 months** for longer-term business needs
Working Capital with Fixed Payments
Lines of Credit up to $150K* for easily accessible capital

Simple
Get a loan without impacting your personal credit.

Fast
Quick decisions and speedy deposits for eligible sellers.

Flexible
Terms and payments to fit your needs.

Transparent
No origination fees or early payback fees.
How it works
Apply for a loan with no impact to your personal credit score.
Check your options
Get started with a simple application to see your loan options.
Finish your application
Select the best loan option for you and provide some additional information to complete your application.
Receive your funds
Once approved, the funds could be in your account as soon as the next business day.
Let's compare1
For more details, see the FAQs below.
eBay Seller Capital
Other solutions
Business loan
Working capital with fixed payments
Line of credit


Qualifying applicants only. Amounts from $35,000 to $150,000.

Credit cards
Other non-bank solutions
Credit impact
No
No
No
Yes
Sometimes
Term
Flexible up to 60 months**
6, 9, 12 month term
Open-ended
Variable
Shorter term, higher payment
Cost of loan
Fixed periodic interest
Fixed
Fixed periodic interest relative to the amount drawn on the loan
Interest on interest
Often high periodic interest
Early payback fee
No
No
No
No
Sometimes
Additional loans
Yes
Only one at the time
Yes
Sometimes
Sometimes
Repayment
Monthly or semi-monthly fixed payments
Fixed payment every two weeks
Monthly or semi-monthly fixed payments
Monthly payment
Monthly fixed payment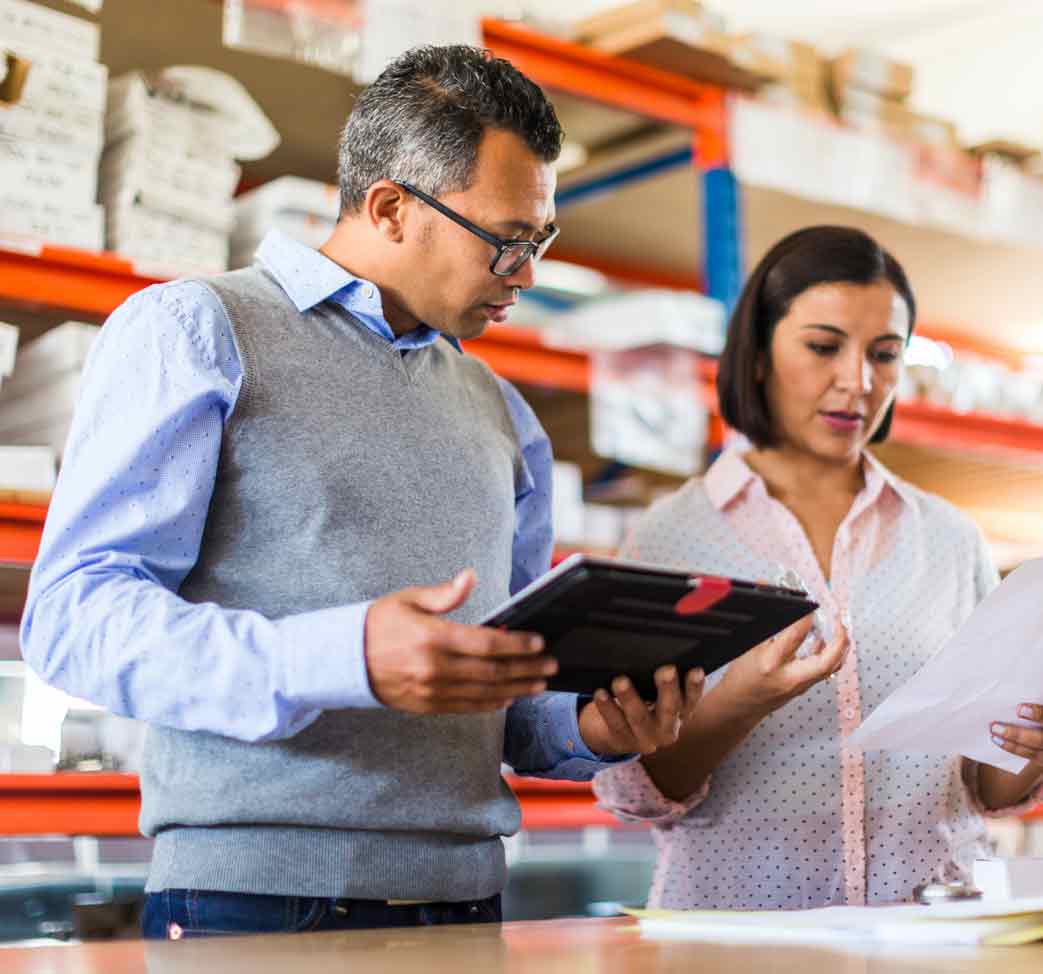 Over 4,600 five-star customer reviews on Trustpilot2
"This was the cleanest, clearest business capital loan we've ever executed! An excellent, knowledgeable Representative helped us to secure the right type of funding for our needs right over the phone...no red tape and endless resending of paperwork."
"[LendingPoint] gave me a loan that met all of my business needs. The entire process was quick, easy, and painless. I am grateful for their efforts to make this possible and would definitely recommend them."
---
FAQs
Frequently asked questions
LendingPoint is facilitating financing for eBay sellers using LendingPoint's platform. LendingPoint's platform says "yes" to more people and small businesses by matching you with a lender who can meet your needs, including LendingPoint, Foundation, First Electronic Bank, and FinWise Bank.
LendingPoint is a financial technology company focused on meeting the financial needs of consumers and small businesses. Since 2015, LendingPoint has serviced more than $4B in loans to customers and been awarded with over 4,600 Trustpilot 5-star customer reviews. For the past three years, LendingPoint has been named one of Inc 5000's list of fastest growing private companies, ranking 17th in 2019.
LendingPoint's Platform currently offers fixed term business loans, short-term Working Capital with Fixed Payments (fixed fee and no interest rate), and lines of credit.
eBay Seller Capital offers different financing options to meet your business needs. From a $500* loan for a new business up to $500K* for large Sellers.
LendingPoint's Platform offers financing options from $500* to $500,000* with flexible payment terms from 6 to 60 months** to fit your needs.
Applying for and receiving financing will not negatively impact your personal credit score. LendingPoint's Platform lenders use a soft credit inquiry process that does not impact your personal credit score and is not visible on your credit report to third parties.
No. eBay Seller Capital is fully integrated into the eBay managed payments platform.
The simple application takes a few minutes to complete. With some basic information about you and your eBay business (which does not have to be an incorporated business), you could have a decision in seconds. Once you are matched to a lender you will be asked to verify your identity, provide certain personal and/or business information, and to confirm the bank account where you prefer to receive your loan proceeds, if approved.
Depending on the product and lender, you might be asked to provide bank statements or tax returns for income verification purposes. If you have more than one bank account to manage your business and personal income, you are welcome to provide multiple bank statements as requested. As part of your loan application process, you will need to provide a single bank account for the disbursal of the loan proceeds.
No. You can pay off your balance in a few days or end of your term, without penalty. The choice is up to you.
Depending on the loan product you choose, your payment is calculated based on the loan amount, interest rate or fixed fee, and the term between 6 and 60 months.**
LendingPoint's Platform lenders normally provide same day approvals. Depending on your bank, your deposit could be available as soon as the next business day after loan approval.
Loan proceeds will be directly deposited into your verified bank account.
Unlike most credit cards, financing on LendingPoint's Platform never has an annual fee and utilizes simple interest calculation (for the business loan product). Credit card rates can be simple interest or can be compound interest also known as interest on interest.
LendingPoint's Platform lenders make it easy to manage your cash flow and budget. You can set up Autopay and enjoy the convenience of your payments auto-debited from your bank account.
Yes. You can use your eBay Seller Capital loan to pay off a loan with another provider. Depending on your loan terms, it could save you money.
Yes, and it could save you money. Depending on the terms and conditions of your existing loan, you may be able to pay off your existing loan with another provider and possibly save money.
Terms and Conditions
*Applications for loans submitted may be funded by one of several lenders including: LendingPoint LLC, a Delaware limited liability company with its principal place of business in Kennesaw, Georgia; FinWise Bank, a Utah-chartered bank, member FDIC; First Electronic Bank, a Utah-chartered industrial bank, member FDIC; and Fundation Group LLC. Loan approval is not guaranteed. Actual loan offers, loan amounts, terms, and annual percentage rates ("APR") may vary. Upon final underwriting approval to fund a loan, said funds are often sent via ACH the next non-holiday business day.
**For example, a $10,000 loan serviced by LendingPoint over a period of 48 months that has an APR of 12.99% may have a payment of $268.23 per month (actual terms and interest rates depend on credit history, income, and other factors). The total amount due under the loan terms provided is $12,875.04. The total amount due is the total amount of the loan you will have paid after you have made all payments as scheduled.
1. Source: LendingPoint's competitive analysis of industry practices. Terms and fees shown are typical charges from other lenders.
2. Testimonials reflect the individual's opinion and may not be illustrative of all individual experiences.