Managed Delivery
Have your items stored, packed, and shipped for you.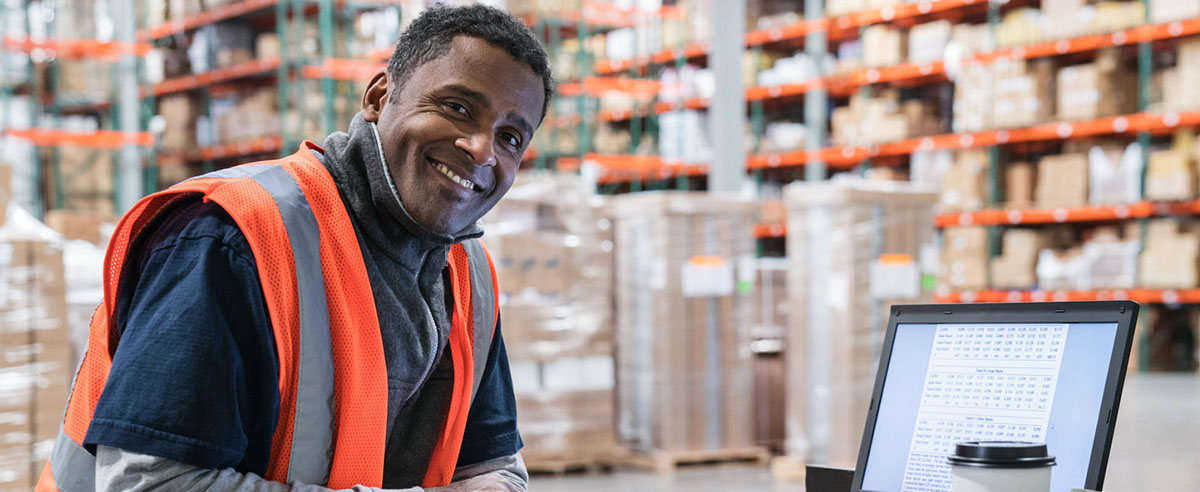 What is Managed Delivery?
An end-to-end fulfillment service, providing faster and more reliable delivery of your items. Our national fulfillment partners will store, pack and ship your orders so that your customers have them faster.
Why use Managed Delivery?
To help make delivery of your sales easy and fast, eBay is introducing Managed Delivery, a cost effective end-to-end fulfillment service that will be available to US sellers in 2020. You will be able to seamlessly manage and track your inventory through Seller Hub and third-party integrations.
Managed Delivery will be competitively priced and complement our existing shipping programs. We anticipate sellers with high-volume inventory in popular categories like Electronics, Home & Garden and Fashion will benefit the most from our new service. If Managed Delivery is right for your business, you will be able to opt in—it's your choice.
Benefits for sellers
Lower fulfillment costs. With Managed Delivery, you'll save on fulfillment and delivery costs because eBay will negotiate competitive rates on 1-day, 2-day and 3-day delivery options.
We'll protect you. Sellers enrolled in Managed Delivery will receive the same protections as Top Rated Sellers for Managed Delivery transactions. In addition, we will remove any negative or neutral feedback or item not received, stockout and item not as described (INAD) defects for the Managed Delivery transactions as long your INAD performance meets eBay's requirements.
Simplified and faster shipping. In collaboration with our fulfillment partners, eBay will manage logistics and get your items out the door quickly and on time so you can focus on selling.
Increased visibility. Make your listings stand out—let buyers know you'll get their purchases to them in 3 days or less.
Save storage space. Store your merchandise at a Managed Delivery center and save storage space, and costs.
Benefits for buyers
Speedy delivery. Buyers will receive their purchases faster.
Quality packaging. Orders will arrive in high-quality, sturdy, eBay branded eco-friendly shipping boxes.
Reliability. With 100% tracking, buyers can monitor their packages so they'll know when to expect them.
Customer support. Quicker resolution of their transaction queries.
FAQs
Will eBay require sellers to use Managed Delivery in the future?

Managed Delivery is optional for sellers and there are no plans to require sellers to use this fulfillment service.

What is the pricing for sellers?

The pricing will be industry competitive and will be announced closer to launch.

Will sellers receive additional protections?

For orders delivered through Managed Delivery:

You will be fully protected from Item Not Received claims and stockout defects.
You will also be protected for items returned opened, used or damaged: you can give a partial refund up to 50% to recover the reduced item value and we will automatically remove any feedback and defects and resolve any buyer claims.
You will be protected from false Item Not as Described claims: report the buyer when this happens and when we determine a false claim was made you will receive a credit to subsidize your returns cost, and we will remove feedback, defects and the open case from Service Metrics.

Will Managed Delivery have any impact on my eBay seller status?

Managed delivery will not directly impact your Top Rated Seller status, however protections from claims and defects may help you achieve or keep Top Rated status.

Why are you using third-party partners for fulfillment instead of doing it yourself?

The partner model allows us to roll out Managed Delivery faster, leverage our partners' expertise, and keep costs down. For buyers and sellers, the partner model will be seamless.

Who are you partnering with on Managed Delivery?

We're currently working on our fulfillment pilot with several partners across the US. Over the coming months, we'll determine which partners to move forward with as we scale the service.

Where will the warehouses be located?

Warehouses will be strategically located across the country, storing inventory closer to buyers, resulting in faster delivery time and lower shipping cost.