eBay Guaranteed Delivery
Sellers increase their listing visibility and buyers get their items in 3 days or less, guaranteed. eBay Guaranteed Delivery guarantees the delivery dates for listings that have same, or 1-day handling time. Guaranteed Delivery listings will get a visibility boost, and your customers will get their items in 3 days or less.
How you benefit
Your listings will have greater visibility because buyers can search for items by guaranteed delivery dates. We guarantee the delivery dates and protect you if deliveries are late. Fast, on-time delivery also means better buyer feedback and fewer late delivery issues.
A better buying experience
Buyers can filter items by delivery dates, including the next 1-2 days, and their purchases are guaranteed to arrive by the listed delivery dates. If their items don't arrive on time because of any reasonable shipping issue, we'll make it right.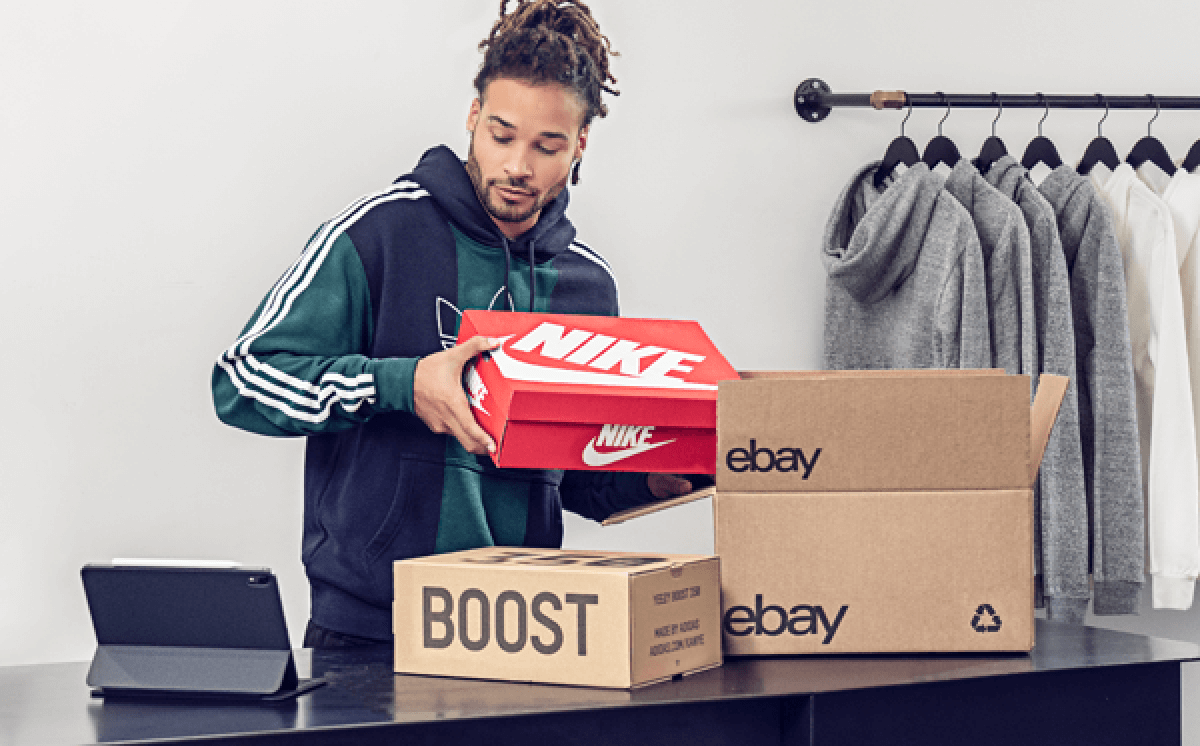 Setting expectations
Delivery date is one of the most critical factors in purchase decisions for today's buyers. They not only expect free shipping, but they also look for how fast they can expect the item to arrive. That's why we always show an estimated delivery date on eBay's listings, and highlight Fast 'N Free where the estimated delivery date is four business days or less, and shipping is free for the buyer.
Provide your buyers with shorter and more accurate delivery estimate
With eBay's new multi-location API feature, you can use multiple shipping locations for products listed. Send us the shipping locations and inventory levels for your listings, and we will show the buyer shorter and more accurate delivery estimates, based on their zip code. Meanwhile, your listings will still show shipping badges on the items that can be delivered for free within four days.
Interested in a multi-location inventory feature?
Stay informed about future capabilities to enable multi-shipping locations.
Multi-Location Shipping FAQs
I use rate tables in my listings to show the delivery estimate for the regions specified in the rate table. Do I need to remove or detach rate tables from listings when I use this new feature?

Yes, when you use this new feature to send us your inventory location and quantity information, please detach the rate table from your listing. Rate tables would take priority to show the estimated delivery date on the listings and may be different than what eBay will estimate based on the inventory's origin location.

How will my late shipment rate be evaluated if I specify multiple shipping locations?

The late shipment rate will be measured as it is today. If you upload tracking and have an acceptance scan within your handling time, you will receive credit for on-time shipping.

It is important that buyers have an accurate expectation for when they will receive their orders. In order to have a high level of accuracy, you will need to ensure the available locations you will ship from are updated if inventory runs out of stock in any locations.

Do I have to specify the carrier and service in the listing? I currently use "Standard Shipping" as the carrier, and the service I ship with depends on where the buyer is located.

Yes. The delivery estimates for multiple shipping locations uses the specific service-level agreement for the "ship from" and "ship to" locations from the carrier. If the listing does not have a specified carrier, the delivery estimate will continue to be calculated as it is now on eBay.com. Only USPS, FedEx, and UPS eBay-supported services currently qualify.

If an item is located in warehouses in more than one country, can I add these locations so a buyer will see faster delivery estimates.

Currently, this feature is only available for US domestic locations.

If eBay makes a delivery estimate from one warehouse, but I end up shipping it from another one, from which location will the quantity be reduced?

The quantity sent by location is only used to let us know which locations have inventory so that we can identify a nearby location to the buyer to use for delivery estimates. You may choose to ship from any location. We will not update inventory quantity at the location level Only the quantity available at the listing level will be updated. It is important that you keep locations with available quantity updated so we can provide accurate delivery estimates to buyers.

Will the listing show all of the possible shipping locations to the buyer?

No. At this time, the listing will continue to show only the one shipping location you specify for the listing.

If one of the locations runs out of stock, will the delivery estimates be updated to skip this location?

Yes, as long as the location does not show available quantity, it will no longer be used to estimate delivery speed. If you run out of stock at one of your locations, please update the inventory item to reflect accurate availability by location.
Fast 'N Free listings must meet the following requirements:
Both you and your buyer are located in the 48 contiguous US states
We can estimate the item's delivery date as four business days or less based on your handling time, the delivery service you've offered, your location and the buyer's delivery address
You offer free shipping as your first (default) shipping option
You don't offer local pickup or freight as your first (default) shipping option
The listing isn't in Classified Ad format
Late delivery protection with Fast 'N Free
We cover Fast 'N Free listings because we're confident in our ability to calculate your delivery time. If your delivery is late even though you met your handling time, we'll make it right for your customers.
Voucher for a future eBay purchase
Free return label if the seller accepts returns
Weekend and holiday deliveries
Weekends and holidays aren't included in estimated delivery dates, even though some carriers deliver on weekends. A buyer may contact you if they specifically need a weekend delivery, or if they want a faster delivery option. If they're willing to pay any difference in cost, it's up to you whether to accept their request or not.
Provide expedited shipping options
Increase sales and deliver great customer service by offering free standard shipping as your first shipping option. Next-day or other expedited services are great options as well. To offer expedited delivery:
Go to the Shipping details section when creating a listing
Choose an Expedited service from the Services dropdown menu