Shipping
Tools
More control and flexibility
to make you more competitive.
Overview
With new location-specific shipping rate tables coming this summer, you'll be able to provide more accurate shipping charges to buyers. Also this summer, you'll be able to customize the days you work and your cut-off time for same-day shipping with a new calendar tool.
New shipping rate tables
You'll be able to create up to 20 shipping rate tables and specify shipping charges based on more than 100 regions, the proximity of your warehouse to your buyer's location, and multiple shipping services. For sellers who a) know the cost of shipping from their location to different regions in the US, and b) are willing to set up and maintain shipping rate tables, this new tool will allow you to more accurately tailor shipping charges to your buyer. You will be able to set your shipping rate table preferences in My eBay and Seller Hub.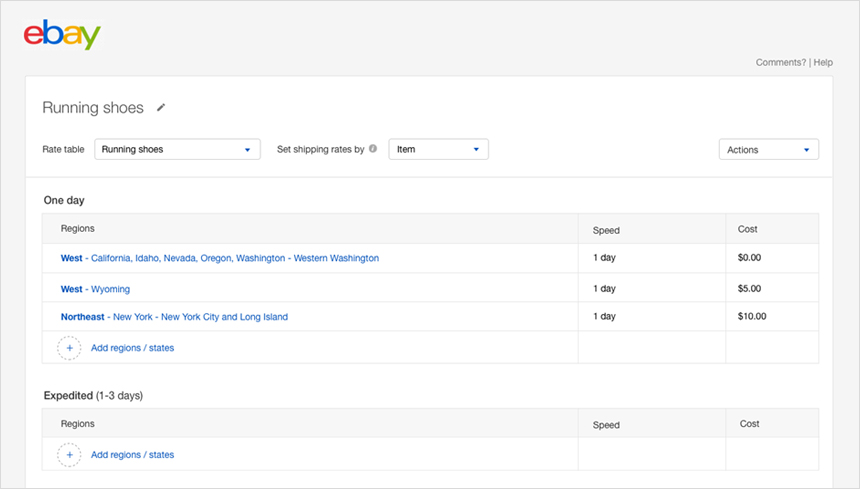 New work days and cut-off time options
A new calendar and cut-off times tool will give you the flexibility to better manage your same-day shipping days. With this new tool, you can set the specific days you work to account for variables such as staffing, weekends, and holidays. You can also use the tool to set your same-day shipping cut-off time handling by day.
You'll be able to set your calendar preferences and cut-off times in My eBay and Seller Hub later this summer.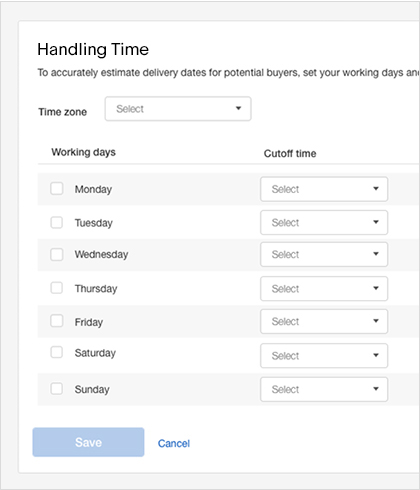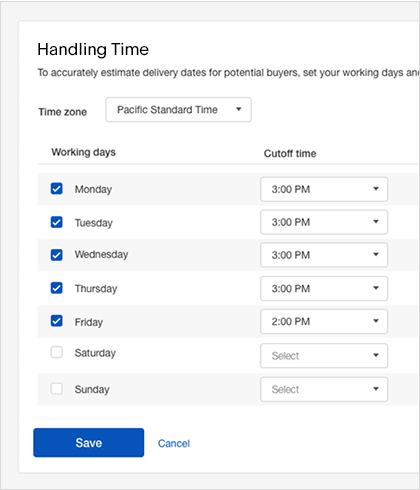 Why is eBay introducing these new shipping tools?
Sellers have asked for the ability to provide more accurate shipping times and charges to buyers by region, plus flexibility to customize the days they work and cut-off times for same-day handling.
FAQs