Listings
Visibility
Better visibility
for your items.
Overview
We're giving eBay Stores subscribers and Top Rated Sellers new opportunities to help boost the visibility of their listings. In addition, all Top Rated Sellers will receive a quarterly $30 credit to create promoted listings campaigns.
Removal of prominent third party ads to elevate your promoted listings
We're removing third-party product listing ads across the eBay platform effective May 1, 2017. We will begin replacing the ads with eBay promoted listings at that time, with additional placements coming over the course of the year. Sellers have asked for increased visibility and for removal of ads which take buyers off eBay. With these changes, we are taking strides to provide sellers more opportunity to get added visibility and velocity for their items and to reduce competition from external ad sources. Limited third-party advertisements will continue to be displayed.
Third Party Product Listing Ad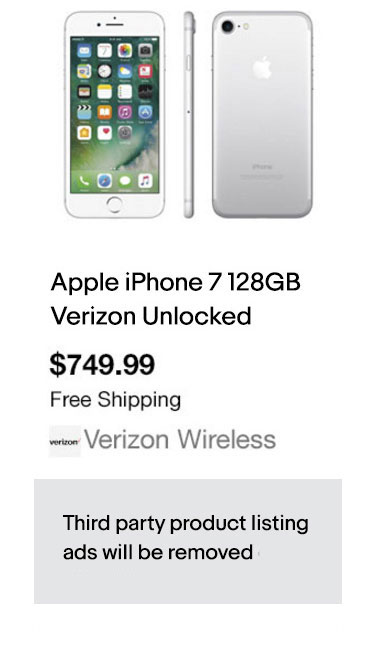 eBay Promoted Listing Ad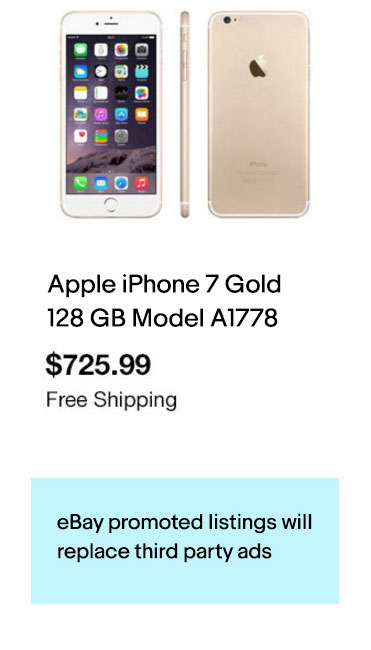 New $30 promoted listing credit
All Top Rated Sellers are eligible to receive a $30 credit each quarter that can be used to promote your listings on eBay starting April 1, 2017. Promoted listings can help boost your inventory's visibility with premium placements on many of eBay's most-viewed pages, including prominent positions in View Item pages and eBay search results.
Learn more about maintaining your eBay Top Rated Seller status, and track your status on eBay Seller Hub.
Promotions Manager on mobile
Starting next month, we will display the best Promotions Manager special offers from sellers in search results on the eBay mobile app.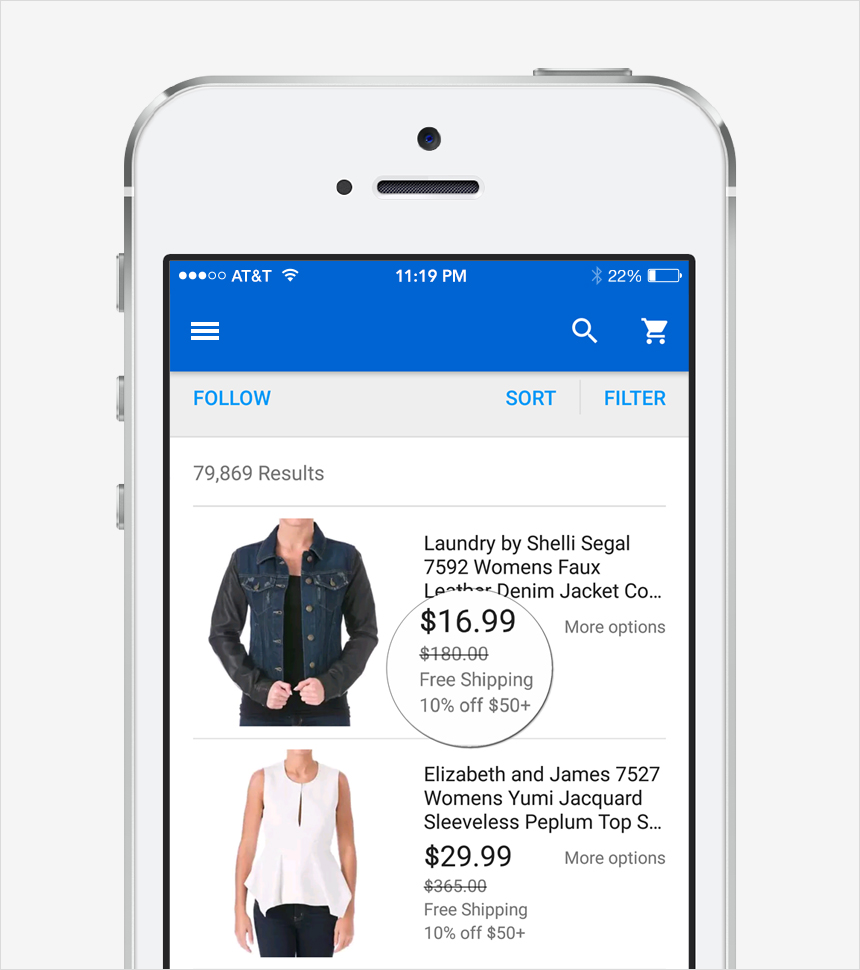 Why is eBay making these changes?
Based on sellers' requests, we are providing more opportunity to increase their visibility as well as reduce competition from external ad sources.
FAQs