Save on the things you love with American Express
Use code AMEX2021 at checkout to get $5 off a $15+ purchase.
Offer ends 8/3, 11:59pm PT. Terms apply*.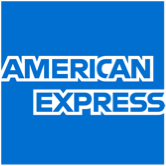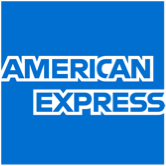 Who's eligible for the Coupon?
Only invited, registered eBay users who see the Coupon in My eBay Messages are eligible. Sorry, no forwarding—Coupon is not transferable.
How to redeem your Coupon:
Shop for eligible items (See below for exclusions).
Enter the Coupon code in the redemption code field: AMEX2021
Pay for your item by 11:59 PM Pacific Time on August 3, 2021 using any American Express® Card directly on eBay.
*Terms & Conditions:
This Coupon is a $5 discount off a minimum purchase of $15, valid from 5:00 AM PT on July 28, 2021 until 11:59 PM PT on August 3, 2021. Discount applies to the purchase price (excluding shipping, handling, and taxes) of eligible items on eBay.com. Eligible items exclude warranties and protection plans, as well as items from the Coins & Paper Money, Gift Cards & Coupons, Vehicles and Real Estate categories. Coupon must be used within a single transaction (which can include multiple eligible items), while supplies last. Max one-time use.
Valid only for purchases from eBay.com. Any unused difference between the discount amount, as shown on the Coupon, and the purchase price of an item(s) in a single transaction (or cart) will be forfeited.
In order to redeem the Coupon, transaction must be paid for using any American Express® Card directly on eBay.com.
Coupon is subject to U.S laws, void where prohibited, not redeemable for cash, has no face value, and cannot be combined with any other Coupon, or when paying with PayPal, PayPal Credit Easy Payments, or Gift Cards. eBay may cancel, amend, or revoke the Coupon at any time. eBay is solely responsible for the fulfillment of this Coupon.
If you are attempting to use this Coupon to buy items from both managed payments seller(s) and non-managed payments seller(s), your cart may be divided into two separate transactions. If that happens, this Coupon will be applied to the first transaction if it meets the minimum purchase requirement. If the first transaction does not meet the purchase requirement, this Coupon will not be applied. If your second transaction meets the purchase requirement, you must apply this Coupon during the second transaction.
POID: K2FH:0001