Trade smarter and easier with Price Guide
Track prices and trends for any sports or CCG card.
Explore our Price Guide
Knowledge is trading power. Buy and sell with insights only available through the eBay Price Guide.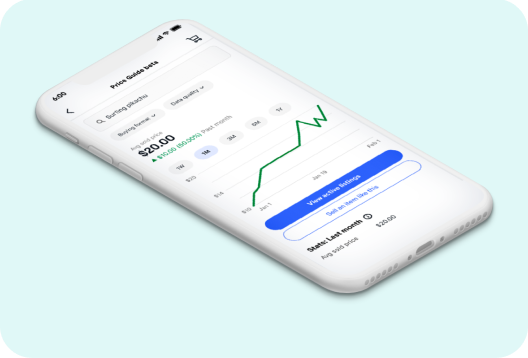 Know your worth
The industry's largest database of card transactions is at your fingertips. Use it to get real-time prices for your cards on eBay.
Start with a search
Curious about the value of a card? Search it to get the most comprehensive pricing data from the past year. Simply type your keywords in the search bar and click on the featured Price Guide banner that appears right above the first result.
Dive as deep as you want
Search as broad or narrow as you like and refine results with filters.
Collect confidently
With eBay market value, you get price data for a single point in time based on rich eBay transaction history. You can even reference the most recent sales of similar cards so you know you're getting the most accurate insights.
How it works
First, look up a card.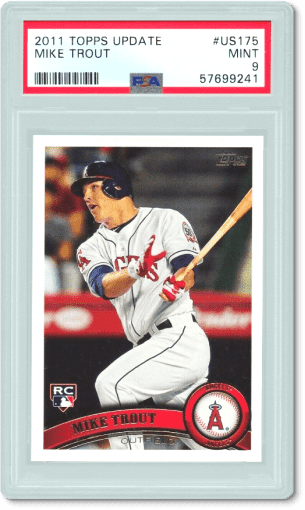 Then see how much it's sold for recently and its worth over time.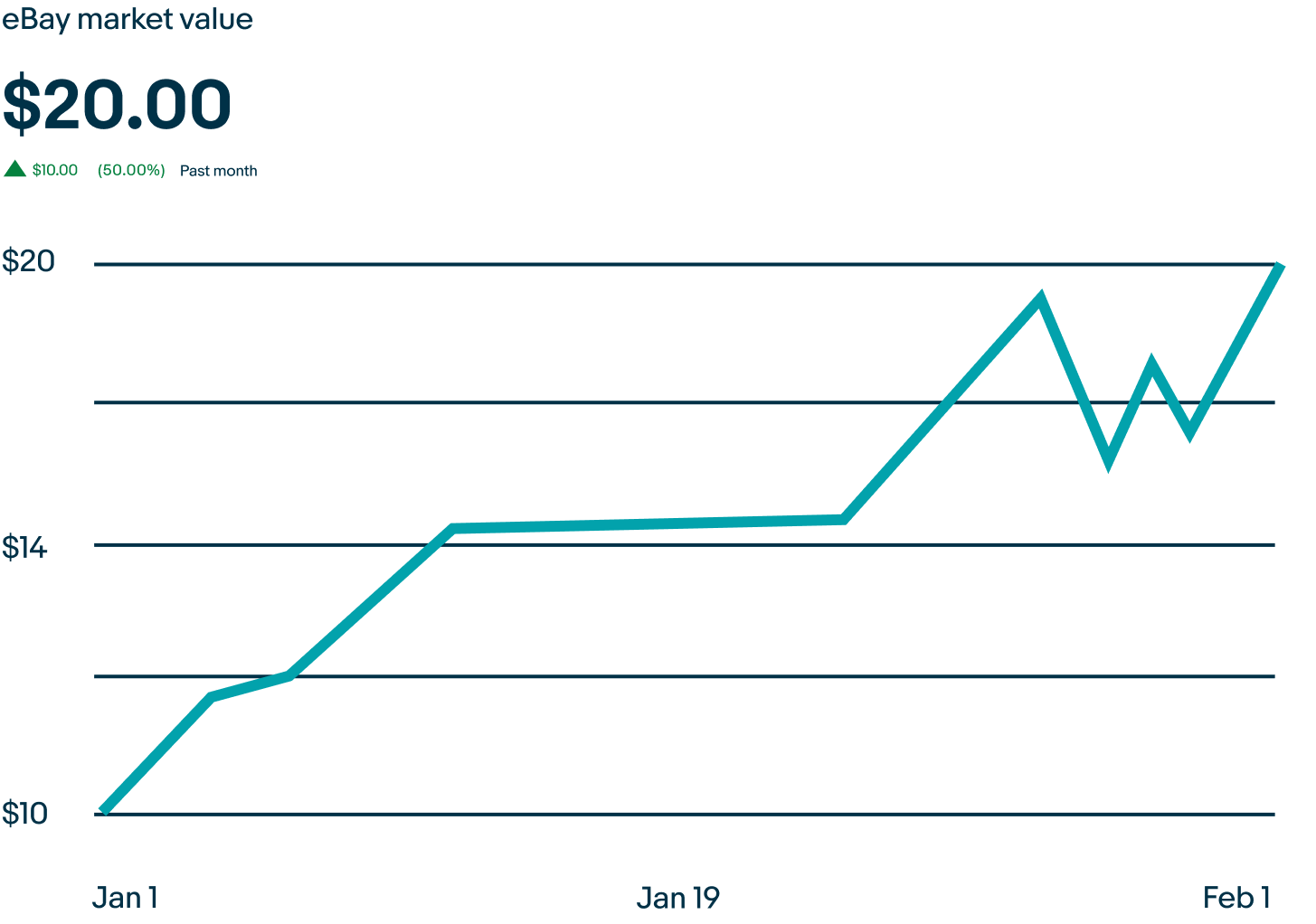 How do I access the price guide?
Simply search for the card you want and a banner will appear at the top of the search results page. Click on it to enter the Price Guide experience.
What items are eligible for the price guide?
Price Guide supports sports cards as well as collectible card games.
I can't find what I'm searching for in the price guide.
Try adding more specifics to your search to generate more accurate results. Here are some recommendations on what to include:
Grader
Grade
Set
Year
Variant
For some rare and infrequently-sold cards, we may not return any results. In that scenario, try removing some criteria to broaden your search.
What is eBay market value?
eBay market value is an eBay proprietary calculation that estimates a card's value at that particular moment in time.
How is the eBay market value calculated?
We pull information from eBay's rich transaction history, track the card's velocity, and normalize the time window to give you the most accurate, trustworthy, and actionable single data point.
How often is eBay market value updated?
The eBay market value for any given card is updated every few minutes.
Where can I provide feedback?
Look out for the "Help improve this page" link within the experience.