I want to know more about my Store's tools.
Let's learn about them and how they help optimize sales.
Store features to take your sales to the next level
NEW! Create and manage your promotions
It's easy to set up and manage sales-boosting offers like:
Order size offers
Cross-sell related item offers
Sale event offers
Increase traffic (coupon) offers
Conditional free shipping offers
Learn more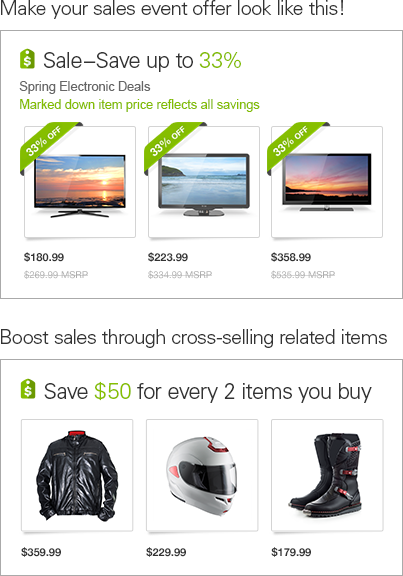 Create a sale to drive buyer excitement and conversion! Markdown Manager is an exclusive eBay Stores feature that lets you offer discounted pricing and free shipping to your buyers. You decide what goes on sale—and when.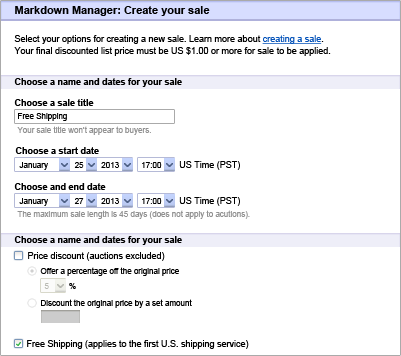 Apply discounts to specific listings and categories or across
all your fixed price listings.
Add limited-time free shipping sales on fixed price or auction-style listings (with zero bids).
Schedule your sale according to when you want it to start
and end.
Want to know more?
Seller Center
Information to make the most of every listing.
Free eBay Seller Webinars
Register for a free webinar today—your one-stop shop for interacting with eBay staff on eBay policies, updates, and selling tips.