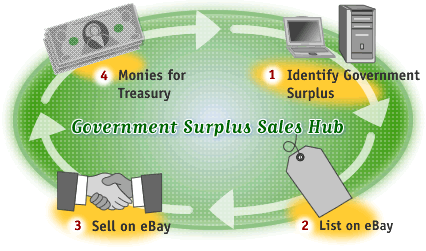 Welcome to the eBay Government Surplus sales hub pages. These pages are designed to provide insight towards using eBay to turn surplus government assets into spendable resources and monies for treasury.

eBay is a platform designed for buyers and sellers of all sizes to buy and sell items of all kinds. Existing government sellers have sold items ranging from aging office supplies including phones, computers and printers, to unclaimed repossessed items and even fleets of automobiles.

Click to get started today!