We are pleased to present a Live Chat Event with Rob Chesnut on Thursday August 8th from 4:00-5:00 PM PDT. During this time, Rob will field questions concerning Trust & Safety, Policies, and address what steps that eBay is taking to combat online Fraud.
---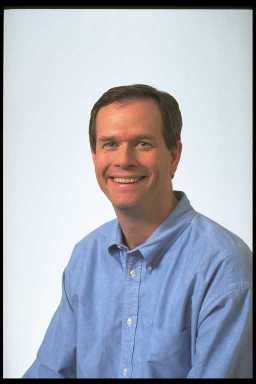 ---
eBay member exclusive live chat with Rob Chesnut,
Vice President of eBay's Trust & Safety Department.
Date: Thursday, August 8, 2002.

Time: 4:00-5:00 PM PDT

Click Here to Chat with Rob Chesnut
---
About Rob Chesnut:
Robert Chesnut is the Vice President and Deputy General Counsel of eBay, Inc., the Internet's leading person to person trading community. In January 2002, he was appointed to form and lead eBay's new Rules, Trust and Safety Department, which is responsible for the formation and coordination of eBay's trust and safety strategy worldwide. Rob's group is responsible for changes to eBay's site rules and policies to make eBay an even better marketplace (including areas like non paying bidder, feedback display and feedback removal), eBay's proactive efforts to detect and prevent fraudulent and abusive activity on the site, programs like escrow and user verification that promote safer trading, and cooperation with law enforcement and regulatory agencies to encourage lawful activity on the site and prosecution of wrongdoers.
---
Before starting eBay's Rules, Trust and Safety department, Rob was a member of eBay's legal team for over three years, overseeing domestic legal issues for eBay. Rob joined eBay in early 1999 after spending 11 years as a federal prosecutor with the United States Attorney's Office for the Eastern District of Virginia. Rob served as the Chief of that office's Major Crimes unit, and handled several noteworthy espionage cases including the prosecution of CIA employee Aldrich Ames. He is a graduate of the University of Virginia and Harvard Law School.
---
Members with email addresses as their User ID will not be able to utilize the chat feature.
Rob Chesnut Live Event Transcript



eBay: Good evening. With us tonight is Rob Chesnut, Vice President of eBay Trust & Safety. Rob is also joined by Jeff Taylor, President of Rules and Marketplace Policy. We would like to field questions concerning Trust & Safety, eBay Policies, and address what steps that eBay is taking to combat online Fraud. Please submit your questions now.

Rob Chesnut: Good morning, good afternoon, good evening everyone~ I want to welcome you to the Trust & Safety chat. Next week we have Reggie Jackson chatting - this is NOT the Reggie Jackson of baseball! And now, I'll be happy to take some questions from the community

eb120: What criteria do you use to ban a person from selling on eBay? There is someone with 18 complaints and 14 neutrals in the past month and he is still able to sell on eBay ... I find this disheartening.

Rob Chesnut: We take a flexible approach in deciding what criteria to use for sellers on eBay. For example, an individual with 18 negative feedbacks might be a great seller if during that same time they have several hundred positive feedbacks. On the other hand, if they have 18 negative feedbacks in a short period of time, that's indicative of a more serious problem, and we'd jump in and take action. In a number of cases we'd contact the seller to find out if there's a particular problem that might be causing users to leave negative feedback. In short, we try to look at each individual situation, looking at the user's history on the site, and the number of positive experiences that users have had with that seller.

mainly.minis!: Rob, can you please tell us if/when eBay will be instituting a feedback percentage ON the auction page so that people do not need to click to see how many negatives/neutrals/postives the seller has? I believe that this would be very helpful to people, especially new users who do not click to read feedback.

Rob Chesnut: I agree. I think it's a terrific idea that we've been looking at for the past several months. We have developed the first test pages to try it out, and we introduced it for the first time to the Community at eBay Live in June. You can expect to hear more about it soon, and in fact we expect to post examples on the site of what it might look like, to get Community comment. Watch for more information soon.

drexelantiques: Rob, the non paying bidder program is fine for low feedback bidders, where the 3 npb warnings is adequate protection. But for high feedback bidders I feel it is too restrictive. That the suspension threshold should be based on a percentage of feedback. Otherwise you run the risk of suspending excellent bidders. No matter how careful you are as a bidder, sooner or later you will collect a warning or two.

Rob Chesnut: Again, I agree completely with the questioner. Three npb warnings might be indicative of a serious problem that would merit a suspension. On the other hand, if there's an active bidder who's involved in many successful transactions, ultimately you're right that the bidder could be involved with 3 npb. For this group we do not want to suspend good buyers like this. That is why we have implemented an npb warning expiration program, where all warnings expire after 18 months. And in addition, we're looking at other ways where we can take into account a buyer's high activity, to offset npb warnings.

jtshadow2000: Hello Rob, One of the biggest problems that we see on the Emergency Contact board is people who have had their account taken over and people that have gotten the bogus e-mails from someone claiming it was from eBay. Most of these users still have their e-mail address as part of their user ID. I know that you can't register now with your e-mail as part of the ID.

ARob Chesnut: Some time ago we made the decision that a user could not use their email address as a user ID, in part to deal with this exact problem. We are encouraging all users who have their email address as part of their user ID to change their ID. We have considered making such a change, but have been reluctant to impose it on long-time users who have invested so much in their eBay identity.

hg80: Mr. C., there is a sentiment that eBay's stated fraud rate of less than 0.1 percent of all transactions, is highly inaccurate. Are there any disinterested third party statistics that verify eBay's numbers?

Rob Chesnut: First of all, the stated fraud percent that we have listed for all listings on the site is one one-hundredth of one percent. This comes from our eBay Fraud Protection Program, which is the only way that we have to measure activity on the site. Unquestionably, this statistic undercounts fraud, and in some cases over-counts fraud. Since our insurance plan has a $25 deductible, there is little or no incentive for someone who is a victim in a very small dollar case to file an insurance claim. In addition, individuals who have very large claims may not be aware of our insurance program. Clearly, that statistic does not include these fraud cases. On the other hand, eBay often pays insurance claims, even when no fraud has occurred. These situations occur when there is a disagreement or misunderstanding between honest users, and eBay simply pays the claim, but permits the honest seller to continue on the site. So the number of over-counts and under-counts and we clearly don't have the exact number, because our role in the transaction is so limited.

piglettgammy: Why does the PayPal symbol not show when an auction is over and the buyer states they accept PayPal?

Rob Chesnut: eBay does not own or at this time have a commercial relationship with PayPal. The only way that a PayPal logo will appear in an eBay auction is if the seller places it there. In some cases, a seller may not understand how to put a PayPal logo in their auction, or there could be a technical problem with the logo. As many of you know, eBay recently announced a deal to purchase PayPal. Should the deal go through the necessary regulatory approvals, and be consummated, eBay will be able to better integrate PayPal and its logos into the user experience.

legal_resident: Hi. Now that timesensitive@ebay.com address no longer accepts messages, what is a procedure to bring to Safe Harbor attention an issue that requires a timely response?

Rob Chesnut: eBay recently moved to eliminate several email addresses, including the timesensitive and safeharbor email addresses. We did this because the email process makes it very difficult for our support representatives to read each email thoroughly, and route it to the correct person quickly. Instead, we are directing questions and problems relating to Trust & Safety to the Trust & Safety web form, which is available through the Help button at the top of each eBay page. Using the web form substantially speeds up our ability to address the problem, thus helping the entire community.

drexelantiques: Rob, regarding the fake websites and e-mails scammers have created to steal eBay user's passwords and etc. lately. Why hasn't eBay gone after these people hammer and tongs? Having the website removed is not enough. These people should be exposed, and law enforcement involved, with eBay pushing for prosecution. eBay should also take civil action against these scams.

Rob Chesnut: As a former federal prosecutor, I love the direction this question takes. You're right, eBay and law enforcement need to take aggressive action against individuals who attempt to steal eBay accounts and defraud others. eBay has beefed up its efforts in this area considerably over the past year. We now have three former federal prosecutors working with eBay and working with law enforcement to arrest and prosecute these wrongdoers throughout the world. Recently, we have had several successes involving arrests of individuals involved in attempting to steal eBay accounts, and we will continue to work hard to see that these individuals get what they deserve.

charlie1223: Why is it that Non-Paying Bidders are allowed to leave feedback after we file for Final Value Fees Credit?

Rob Chesnut: There are a number of cases where a buyer may legitimately choose to back out of a transaction after an auction. For example, a seller may change the terms of a sale, or may ask the buyer to pay for the item in an unsafe manner, such as cash. In these situations, it's important to the community that a buyer be able to tell the rest of the community about the difficulty. While we are certainly concerned about non-paying bidders leaving feedback for sellers that is unjustified, we also know that it's important for buyers to be able to leave feedback even in situations where the seller says the transaction was not complete. Let me add one point from a legal perspective, since I'm a lawyer. Legally, eBay cannot engage in the practice of reviewing the feedback for accuracy. If we did so, we would risk being legally responsible for any defamatory remark in feedback, much like a newspaper. We would not be able to operate a feedback system in these circumstances, and are therefore unable to address situations where negative feedback may be unwarranted or inaccurate.

sigmagirl: As an eBay seller, I have had to pay posting fees and purchase fees when someone has bid on an item. Several times, people have backed out of their purchase. What is being done to protect sellers from having to pay double fees on items for reposting?

Jeff Taylor: You may use the Personal Offer feature to offer the item for sale to the under-bidder with no listing fee. In that way you would not have to pay a second listing fee, if your high bidder is a non-paying bidder.

Zbeeb: What should I do if I see someone posting an item that breaks eBay rules? Example: Concert tickets above face value price in states that forbid that? What possibility is there for me getting in trouble if I bid on it and win?

Rob Chesnut: If you see an item on eBay that violates our rules, I strongly encourage you to contact us immediately, using the Rules & Safety web form that I mentioned earlier. While eBay employees are at work around the clock for improper items. However, we want and need the community's help in finding things that we may miss. I would encourage the user and anybody in the eBay community to help keep eBay a safe place to trade by reporting items. On the ticket question, which was raised, I should mention that the law is quite complicated. eBay has developed a special program and set of rules to permit the open sale of tickets while respecting the laws in the minority number of states that regulate ticket sales. If you're interested in this issue, I'd encourage you to check out the ticket section of our Trust & Safety page, which is again available from the Help button, and the Rules & Safety button at the top of each page. It provides lots of information about state ticket scalping laws, and links to the actual laws.

Befferoni: I'm always wary of entering my credit card numbers online. How safe is my information with eBay? Are there any other ways to pay fees besides online?

Rob Chesnut: First of all, your credit card information is safe on eBay. We use state-of-the-art technology to protect your credit card information from being stolen, and users should feel completely comfortable using their credit card to pay for items on eBay. What many users don't know is that they are completely protected from fraud when they us their credit card to pay for any item on eBay. All credit card companies in the United States protect their card holders against fraud and unauthorized purchases, and that's why eBay and the Federal Trade Commission encourage users to pay with their credit card on the internet. It is far safer than paying with cash or through a service like Western Union.

chops_buster: If users can get unwanted negs removed by RESPONDING to them with obscenities while being allowed to remain on eBay, it will obviously become impossible for honest members to place any faith in a clean feedback profile ever again. Why is eBay allowing such a blatant abuse of the feedback system?

Rob Chesnut: The issue raised by this question concerns our current inability to remove only a response in feedback. We are aware of the problem, and are taking steps so that only the offending response can be removed.

giraffer: What is eBay doing to stop bad bidders and sellers from signing up again with a new id once they have been NARUd.

Rob Chesnut: It's always a challenge ferreting out previously suspended users from the internet. That's why eBay uses special technology to recognize previously suspended users when they come to the site, and prevent them from transacting business on eBay. It's not perfect, and that's one of the reasons that we recently decided to partner with Verisign, to assist in user-verification efforts. We will continue to invest time and effort into keeping bad users off the site for good.

notrevlow: How are you using the new FADE system to combat fraud? And how would you rate the success of the system?

Rob Chesnut: I'm not going to tell you. ;-) On the assumption that the bad guys can sit in chat sessions along with good users, I don't want to disclose how our systems work publicly. I can tell you though that we're very excited about the results we're getting.

tentwentytwo: You stated in front of a House Subcommittee in 2001 that eBay has a "fraud assistance Team." What is it, and why are most advanced users such as myself not aware of it?

Rob Chesnut: Hopefully they're not aware of it because you haven't had a bad experience. We do have a fraud investigation team at eBay, headed by another former federal prosecutor. These individuals work full time every day with law enforcement around the world to track down bad guys and encourage prosecution. They assist law enforcement by providing eBay records, general investigative assistance, and testimony at trial. Their work has been responsible for dozens of prosecutions against eBay offenders worldwide, and they generally get involved in cases involving substantial fraud or abuse on the site.

saturdaystoys: Greetings Mr. Chesnut and Mr. Taylor. It seems that eBay has generally adopted a more laissez-faire policy when it comes to fraud detection, placing the major responsibility on the buyer. That paradigm seems to make it difficult for eBay to actively engage in addressing fraud with a particular seller. Your thoughts along that line?

Rob Chesnut: We're taking a much more involved approach to fraud prevention at eBay with the development with our new Trust & Safety team. We are more actively involved in preventing fraud on the eBay site and cancel a number of auctions proactively, and even contact bidders after an auction to warn them if we suspect a problem. That said, it is important for bidders to trade smart, and protect themselves. They can do this by carefully checking the feedback of the seller, paying using safe payment methods like credit cards, using escrow in higher dollar transactions, and asking the seller questions if they have concerns before paying.

broker-guest-14 says: What about an option that allows a potential bidder to view only the seller's negative feedbacks? Then the bidder can quickly assess the nature of the negatives.

Rob Chesnut: My concern is that bidders should not focus only on the negative. For example, if a seller has a thousand positive comments, and three negative comments, it isn't fair to the seller to have buyers focusing on the isolated problems. I would rather make sure that buyers know about all of the positives and the negatives and look at the negatives in the context of the seller's overall extremely positive record.

chops_buster: Do ALL warnings expire after six months, or only NPB's?

Jeff Taylor: The npb warnings are never erased, however only warnings in the last 18 months count towards the automatic suspension given when a member has warnings from three sellers. So none of the warnings of any type are ever erased.

jtshadow2000: After an account is taken over is anything done to file charges against the people that hack into that account.

Rob Chesnut: Yes, wee certainly try to do so. Several individuals have been arrested for this sort of activity, and we are actively pursuing a number of cases with law enforcement around the world.

wasabanker: when will seller's be able to block zero feedback bidders and all bidders that are not in their shipping area?

Jeff Taylor: Because new bidders are very important to the success of the eBay marketplace, we don't want them to have a bad experience when they join by not being able to bid on listings. However, we are looking to make improvements in our New User Verification. So, we have no plans to enable sellers to completely block zero-feedback bidders. We are now working on a project to insert educational warnings about bidders when the country of registration is not one of the countries the seller has said they will ship to. So we are going to work on that issue.

silicon_hills: Why would I use Squaretrade?

Rob Chesnut: There are a number of situations where honest buyers and honest sellers get into unpleasant disagreements. Often a neutral third party can help the parties resolve their difficulties quickly and inexpensively. Further, many sellers have found that they can increase bidding activity on their items simply by agreeing in advance to resolve any problems that might arise through SquareTrade.

corillian-pilot-gues says: Do your investigators investigate anything on their own, or do I have to do point and click reports!

Rob Chesnut: They do a lot of work on their own. For example, they proactively reach out to law enforcement by telephone to present eBay fraud cases to law enforcement officials around the world. In some cases, eBay can act as the bridge between victims of crime and law enforcement officials who will take an active interest in the case. This group will also travel around the world to meet law enforcement face to face and support their efforts.

corillian-pilot-gues says: Why are shilling sellers allowed back on ebay after they are suspended?

Rob Chesnut: Historically sellers on eBay were allowed to bid on their own items. This rule was changed several years ago, but a number of sellers simply don't understand that such bidding activity is improper, particularly if it is the opening bid on an item. eBay would prefer to simply educate first offenders about the rule, and the potential legal consequences of their actions before permanently suspending them from the site. However, we do suspend repeat offenders for such activity, and even first offenders in egregious cases. For the last several months, eBay has been using new technology to proactively search for shill bidding activity. By proactively getting involved before an auction closes, we are able to prevent loss, and educate the seller.

pretties4u: How do you justify allowing a bidder with false phone numbers to continue to bid on ebay?

Rob Chesnut: If you report them, we'll suspend them.

eBay: Thank you for a very informative chat. Unfortunately we are almost out of time... do you have any parting words for us?

Rob Chesnut: Our number one message is "pay safely." Take advantage of safe payment methods that are offered on eBay to fully protect yourselves. I would personally find it helpful if you could take a second to send in a quick comment to see if this is helpful. If this is useful to the community, we'd consider doing this regularly. Thank you for your good questions.

eBay: Thank you for joining us for this Live Chat with Rob Chesnut, and Jeff Taylor. We hope that we answered most of your questions. If you would like to review a transcript of this event, please bookmark this link: https://pages.ebay.com/event/robc/index.html We will publish the transcript as soon as we can. Please join us Wednesday August 14th, from 16:00-17:00 PDT to chat with Mr. October, Reggie Jackson

eBay: This has been a production of eBay, Inc. and LiveWorld, Inc. Copyright 2002. All rights reserved