Helpful Links
ACEOs – A Flourishing Art Form Born on eBay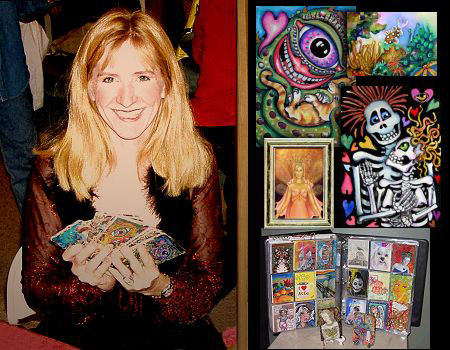 bone*diva's concept turned into a new art form on eBay

When bone*diva started an eBay Group and invited other artists on eBay to join, little did she know it would blossom into an entirely new art movement on eBay. Today Art Card Editions & Originals (ACEOs) are increasingly popular collectibles on eBay.

Read more
Chatter Extras
Sharpen your eBay skills!

eBay Workshops

are interactive sessions with eBay staff or member experts that combine learning and discussion on a wide variety of eBay-related topics.

Visit the Workshop Calendar

today, and find a topic that suits your interest and level of expertise.

Detect spoof sites, get selling alerts, and receive outbid notices all at the same time!

The free eBay Toolbar

is a great way to protect your eBay account from fraudulent websites. It also allows you to conveniently stay on top of your eBay business as well.

Download the Toolbar today!
Click here to join The Chatter mailing list.
At the beginning of each month we'll let you know when a new edition of the eBay Chatter has been published.

The Chatter is published monthly. If you would like to share one of your eBay stories please contact us at
ChatterStaff@eBay.com

Building Transparency in Shipping - a Promise Fulfilled



Recent improvements to shipping are benefiting both buyers and sellers.
Read more


Everything You Wanted to Know About eBay Workshops



The Workshop program is one of the best ways to improve your eBay skills.
Read more


eBay In Person:
Susan Kim




Susan, from the Buyer Product Marketing team helps create features like Want It Now - and has a passion for shoes.
Read more