Verified equipment in quality condition
For projects big or small, you need to know the equipment you're purchasing will get the job done. That's why each heavy equipment listing comes with its own detailed Verified Condition report.
Quality, assured

Industry expertise
All heavy equipment is inspected by bidadoo, our trusted partner with 20+ years of experience.

Dedicated support
bidadoo reps are standing by to answer your questions on shipping, logistics, and financing.

Quality standards
Experts conduct a rigorous inspection and then create a detailed condition report, including photos and videos.

Purchase protection
All eligible purchases up to $200,000 are backed by our Business Equipment Purchase Protection.
Learn more about it here.
Easily find top-rated equipment
Our five-star rating system confirms the quality of the equipment you're purchasing. A quality and condition rating is given to product specifics like chassis, undercarriage, engine, hydraulic system, and more.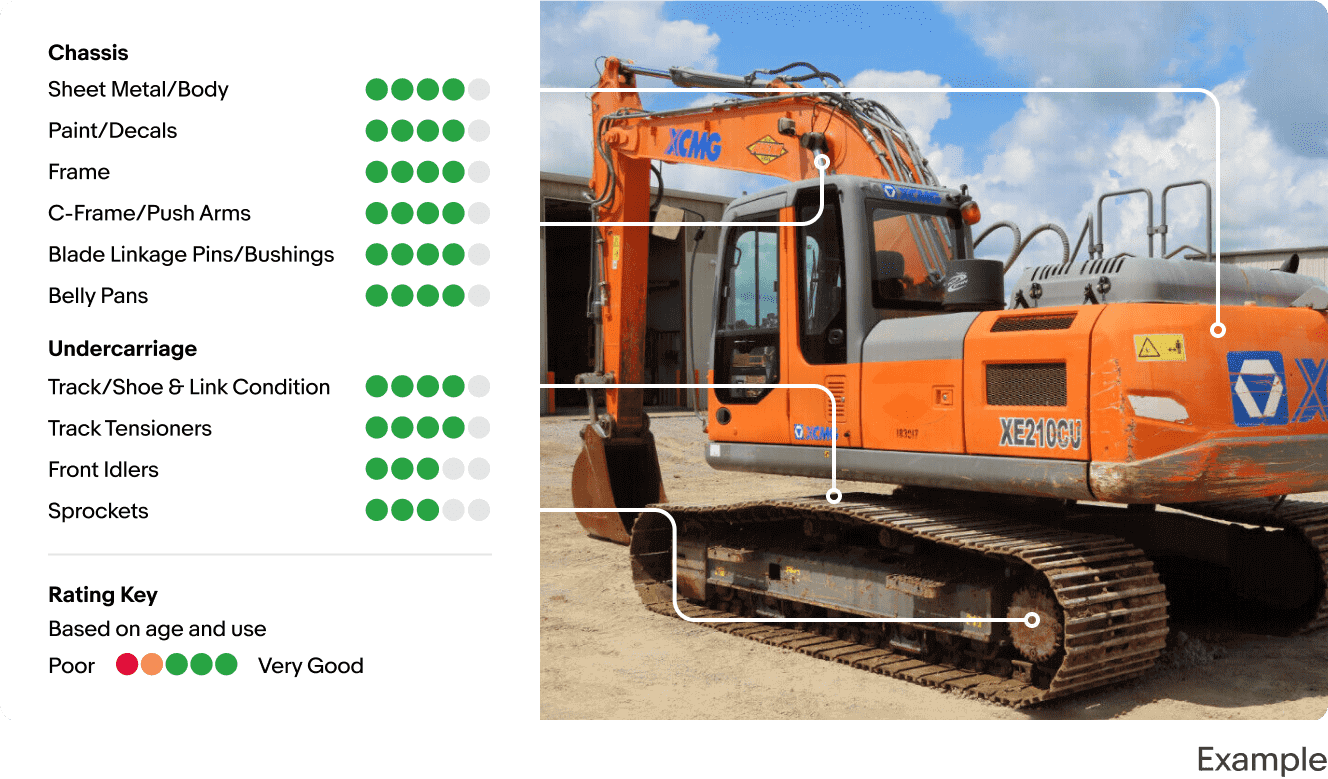 How it works
Sourcing

All equipment comes from the largest and most trusted equipment owners from around the country.

Identification

A trained member of the bidadoo inspection team is sent to the equipment location to verify the item's condition, features, and specifications.

Verification

The Verified Condition report details any specifics about the equipment, its condition, and includes photos and a video demonstration. Also, you're covered by eBay's Business Equipment Purchase Protection.

Listing

The equipment is listed on eBay, complete with the Verified Condition report.
Our inspection partner, bidadoo
As the largest and most-trusted online auction service, bidadoo gives equipment sellers immediate access to professional remarketing for used construction equipment, rental and municipal fleets, trucks, and other capital assets through eBay. An expert in the verification of used heavy equipment, bidadoo helps ensure what you're ordering is high-quality.

If you need help or have questions, reach out to the bidadoo team at 206-442-9000.