Pricing Insights
Master pricing to maximize sales.
Price it right
How you price your listing affects its visibility in searches, whether it sells, and how much it sells for. Master pricing to maximize sales.
Determine your item's value
The eBay marketplace is huge, which means that other people have likely sold something very similar to or exactly like your item and established a fair value for it. To see what buyers have paid in the past, search for items like yours using Advanced Search and selecting "Sold Listings."
Price competitively
Buyers are looking for great selection at a great price, and will also consider the cost of shipping as they shop. Price your items competitively, and sales will follow.
Set a reserve price
Some sellers choose to price auction items low, which increases search visibility, and to set a reserve price for a fee at the time of listing, which ensures a minimum sale price. This approach can be useful for hard-to-find items that will eventually sell to the right buyer.
Research with Terapeak
Research recent eBay price trends and real-world sales data for millions of items with Terapeak, an eBay insights tool, to optimize your listings, improve your sales velocity, and determine what to sell, when to sell it, and at what price. Analyze markets, categories, competition, and hot trends and products to find the best-selling items on eBay.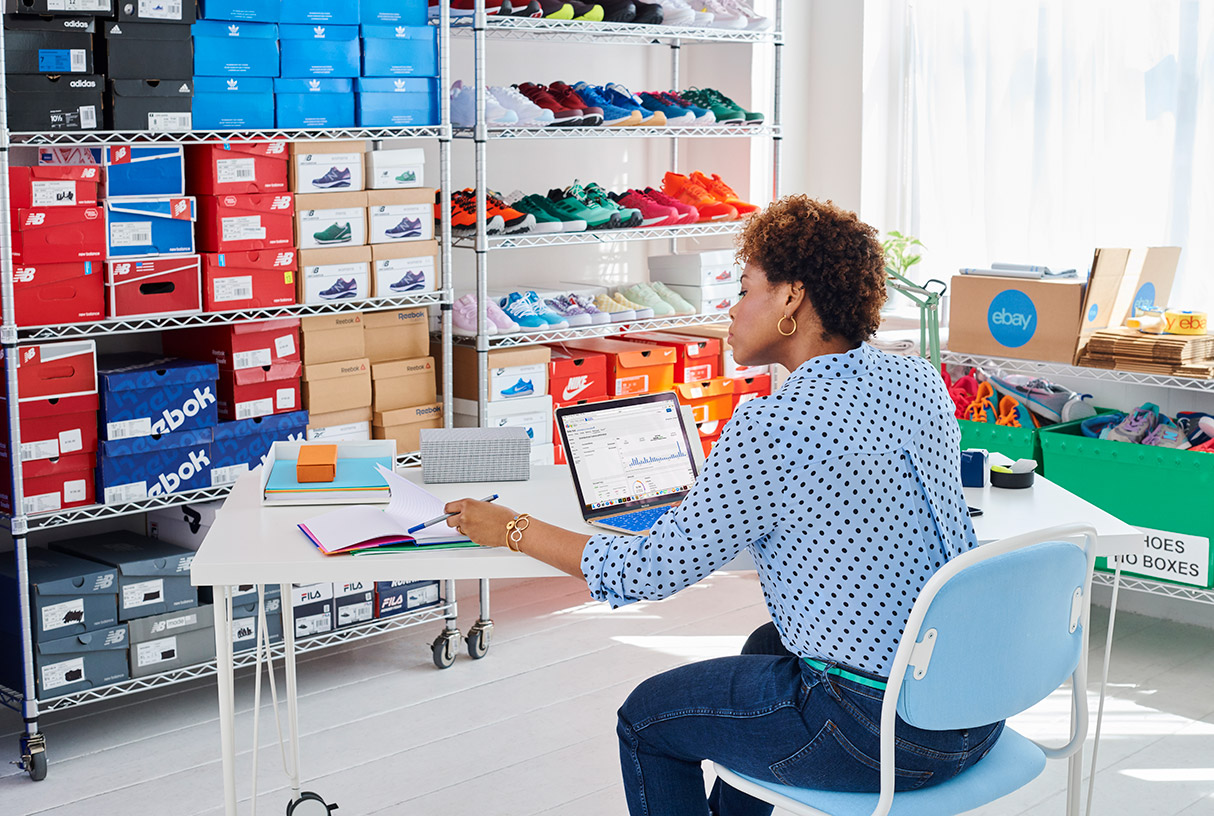 Search throu and chart millions of transactions
Get clear, easy-to-understand statistics
Spot and analyze market trends
Know which kinds of products are driving sales
Study the top performers in each category
Research 22 global marketplaces
Get data-driven keyword help to draw shoppers to your listings
Identify search terms to improve your Google and eBay rankings
Click, copy, and paste your newly optimized titles
Terapeak is free to Basic, Premium, Anchor, and Enterprise eBay Store subscribers. Starter Store subscribers and non-Store sellers can subscribe to Terapeak for $12 per month for the annual plan, or $19.99 per month with no commitment.