Check to see if an item qualifies for a plan...
Please enter a valid 12-digit item number in the field above
Protect your electronics with a plan from
Smart Care powered by Geek Squad
®
For support, questions,
or to resolve issues contact
1-866-613-9854
Plan Benefits (service plan must be bought within 30 days of item purchase):
Protection against hardware malfunctions due to normal wear and tear, manufacturer's defects, power surges and much more
Coverage and benefits that exceed most manufacturer's warranties
24X7 hardware protection support by highly trained Geek Squad Agents
No deductibles or hidden fees
Plan options for both new and pre-owned products
Product replacement or reimbursement options for those devices that cannot be repaired
Convenience of Geek Squad's direct-ship program at our expense
Protection against accidental drops and spills available on select plans for portable products. Look for "+accidents" in the plan description
How to receive service: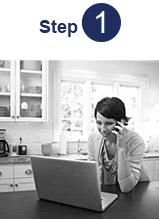 Initiate a claim over the
phone at 1-866-613-9854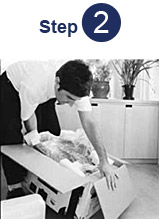 Ship us your device
at our expense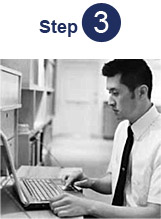 Device and claim
are processed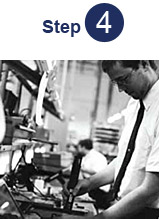 Product is repaired,
replaced or credit is issued
Additional terms and conditions apply. Please refer to the actual plan terms and conditions for a complete description of the limitations of the offer. For new products, coverage under your plan starts the day you purchase your product. Coverage for pre-owned products starts 31 days after the purchase of your product. Prior to obtaining service products must be registered via phone or web portal. You can find additional details by calling 1-866-613-9854.
Visit our eBay Store to learn more about our services.

STAND BEHIND OUR WORK

We're dedicated to giving you the best service possible. And we'll prove it. If you're not completely satisfied, we'll do our best to correct the problem. Fast and free.

RESPECT YOUR EQUIPMENT AS IF IT WERE OUR OWN

To us, technology is like fine art. Nobody loves it more than we do. We pledge to pamper it and give it the white glove treatment every time.

PROVIDE EXPERT SERVICE AT A COMPETITIVE PRICE

Superhuman brainpower has its price. But we promise to be reasonable and fair. In fact, if you're not satisfied, we're determined to make it right.

DO WHAT IT TAKES TO MAKE IT RIGHT

You know your technology better than anyone — it's personal to you. If something doesn't feel right after the appointment, let us hear about it right away.

TEACH YOU TO USE YOUR SYSTEM

Yes, we're geeks, but we won't talk over your head. When we work with you, we'll walk you through the process so you can do the little things to keep your technology running smoothly.
Smart Care FAQs
Smart Care powered by Geek Squad is an extended service plan that protects you from hardware malfunctions with your consumer electronics by offering both repair and replacement services.
Smart Care powered by Geek Squad provides coverage above and beyond most manufacturers' warranty periods and delivers the peace of mind that your eBay purchase will be protected by Geek Squad.
Plans will be presented on eligible consumer electronics listed on eBay.  You may purchase a plan on the product description page or up to 30 days after the purchase of your product if you didn't initially select one.
Our plans cover full parts and labor for product failure due to: manufacturers' defects, normal wear and tear, dust/heat/humidity, power surge and defective pixels or image burn-in for products with a pixel-based display.
These plans do not cover: pre-existing conditions, damage caused by accident (unless accidental damage coverage is purchased), products that are lost or stolen, products with an improper serial number or products used for commercial purposes. Please see the full terms and conditions for a complete list of exclusions.
Plans are available for both new and pre-owned devices in varying term limits. There are also plans that include Accidental Damage from Handling (ADH) coverage that protect against things like drops and spills.
For new products your coverage begins on the date you purchase your product or on the date it was delivered to you. Coverage for pre-owned products begins 31 days after the purchase of the plan.
If you are experiencing issues with your covered product or need to file a claim just call us at 1-866-613-9854 24 hours a day, 7 days a week to receive service.
Whether your product is repaired or replaced, the maximum value you will receive is equal to the original purchase price of the product (less taxes), as stated on your receipt.
Accidental Damage from Handling (ADH) will provide coverage for unintentional external events like drops and spills that are a result of normal daily product usage. ADH plans are available on most portable products sold on eBay.
Yes — all you need to do to register your product is email us your eBay receipt and we'll take care of the rest.
Call us at 1-866-613-9854 24 hours a day, 7 days a week or visit us online at GeekSquad.com/SmartCare with any questions.
Learn more if you are a seller on eBay and would like to get information on Geek Squad warranty services.