Seller Center
Seller Protection
How eBay Protects You
Sell with confidence on eBay
eBay seller protection delivers detection systems, transaction monitoring, and policies that help make eBay a great place to sell.
Our dedicated seller protection team works behind the scenes—every day, around the clock—to enforce our Buying Practices and seller protection policies, so you can sell confidently and focus on your business.
Backed by a set of large-scale automated detection systems that monitor millions of transactions every day, our team keeps a look-out for anything that could cause problems for our sellers.
While you may never have to deal directly with us, you can sell confidently knowing that we're always here for you.
Protection Policies
The eBay seller protection policy spells out all the ways you're covered when you sell on eBay.
Customer Service
Find answers to common problems and connect with us directly.
Protection Best Practices
Discover proven selling strategies to help your transactions go smoothly.
When You Report a Buyer, We Listen
Review the buying practices policy: Check the relevant section to make sure the buyer is really breaking the rules.
Once confirmed, report the buyer.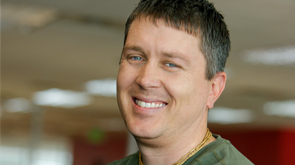 Resolve Unpaid Items
When a buyer wins an auction or purchases an item, they are obligated to complete the transaction by sending full payment to the seller. However, lack of buyer experience and difficulties with electronic payment can sometimes result in unpaid items. In the event that you have a buyer who doesn't pay, you should try contacting the buyer directly to resolve the problem. If you're unable to contact your buyer and resolve the issue, you should open an unpaid item case. Once an unpaid item case is opened, the buyer has 4 days to make payment.
Case Resolution Made Easy
Reach resolution or use the eBay Money Back Guarantee
Automatic Defect Removal Saves You Time
Now you can stay focused on selling
As part of our seller performance standards, the eBay defect removal policy automates the process of getting defects removed from your performance record. But that's not all. We've also introduced an enhanced Transaction Defect Report that provides you with data that's updated daily, and displays those defects that are removed by eBay. Download this report each evaluation cycle to ensure this data is saved in your report history.