Create effective eBay listings
Start making money now
Choosing the Best Listing Format
Listing format is key to successful selling on eBay. Put more cash in your pocket by selecting the right format for your item-auction-style or fixed price.
Auction-style
With auction-style listings, you may receive multiple bids on your item and sell to the highest bidder. You can also include a Buy It Now price to attract buyers who don't want to wait—or you can include a Reserve Price for a fee. Auction-style listings can be one, three, five, seven, or ten days. Choose auction-style listings when:
You're unsure of the value of your item and want the eBay Marketplace to determine its value
You have unique or hard-to-find items that could attract demand and spur a bidding war, which could maximize profits from your listing.
You have items whose market value may fluctuate
As a new seller, you can get up to 50 free auction-style listings* per month, which can be used for auction-style or fixed price listings*. If you are an eBay Stores subscriber, you can get up to 100 free auction-style listings* per month in collectibles and fashion categories. Additionally, as an incentive for using the auction-style format successfully, sellers will be credited for an insertion fee on auction-style listings when that item sells.
Fixed Price
With fixed price listings, you list your item at a set price so that buyers can purchase it right away. Fixed price listings can last up to 30 days or can even be listed as "Good 'Til Canceled."
Choose fixed price when:
You have multiple items that you can group into one listing
you know the value of your item or know the exact price you need to get for it
You have a lot of inventory
You want your items to be available to buyers for more than 10 days
You can include the Best Offer option and choose to accept the highest offer. If you know your item's value or have many of the same items, fixed price may be a good option.
As a new seller, you can get up to 50 free listings* per month, which can be used for auction-style or fixed price listings. Also if you are an eBay Stores subscriber, you can get up to 2500 free fixed priced listings* per month.
Listing Upgrades
Whichever listing format you select, you always have the option of adding additional features to your listing. Listing upgrade fees are charged at the time of listing and are nonrefundable. Here is a list of featured upgrades:
Bold title: Set your listing apart in search results by displaying your title in bold.
Gallery Plus: Attract buyers with a larger version of your listing photo in search results with Gallery Plus.
Subtitle: Add more descriptive and enticing information below the main title.
Listing Designer: Enhance your listing with attractive themes.
Value Pack: Value Pack gives you essential listing upgrades including Gallery Plus, Subtitle, and Listing Designer for less than if you paid for each individually.
Scheduling: Starting your listing at a specific time can be more convenient for you, and it can expose your listing to more buyers.
International site visibility: Attract more buyers from other countries by showing your item in search results on other eBay websites.
Multi-category listing: Reach more shoppers and generate more interest in your item by listing in two or more appropriate categories.
Since most listing upgrades are flat fees, it's a good idea to compare the fee to the value of your item. For example, you might promote your item differently if you were listing a modern edition of the book The Wizard of Oz for $15 than if you were listing a first edition for $1,500.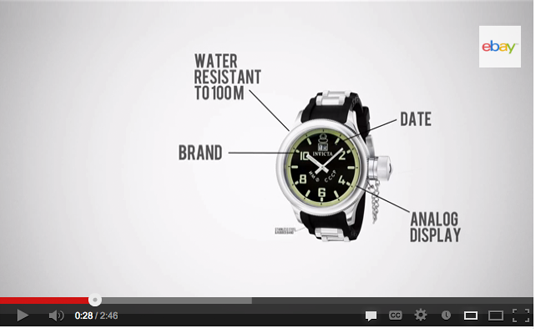 Create Appealing Descriptions
Improve your seller rating by accurately describing the condition of your items. Learn how easy it is to create detailed listings for successful selling.
How to Write Detailed Listings
Improve your seller rating by accurately describing the condition of your items. Learn how easy it is to create detailed listings for successful selling.
Categorizing your item
Always list your item in the relevant category or categories. In most cases, there is only one appropriate category. When your item fits in multiple categories, you can choose to list it in each one for an additional fee—but remember, listing your item in unrelated categories just to increase exposure violates eBay policy.
Crafting an effective title
Titles have a powerful effect on how your item will show up in search results—so remember to include important keywords like the brand name, size, or other descriptors that a buyer might look for.
Ask yourself what words you would use in a search engine if you were in your buyer's shoes. Keep in mind that buyers don't use words like "Wow" or "Look" when they search the Internet, so don't waste valuable space. Instead, use descriptive words that are meaningful to buyers, such as brand names, to create a great, detailed listing.
Using subtitles
Some sellers choose to add a subtitle to make an even more detailed listing. While you're charged a fee for subtitles, they're a great way to provide buyers with more detail and item specifics. Subtitles show up in search results, helping make your listings stand out before shoppers even click.
Writing accurate descriptions
Accurate descriptions help your buyers shop with confidence. Create detailed listings with photos and descriptions that match exactly. Make sure to include the brand, style, and model number. Remember to describe any flaws. Keep your descriptions concise and simple, and avoid using flashy text or too many fonts or colors. And never describe an item that is pre-owned as new.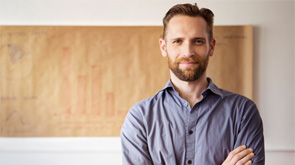 VeRO - Sell Branded Products Safely
The Verified Rights Owner (VeRO) program allows the owners of intellectual property rights and their authorized representatives to report listings that may infringe on those rights, protecting you from selling potentially counterfeit items.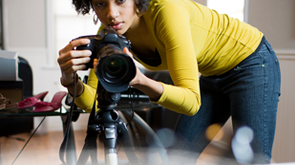 Take Great Photos
Great photos can help you sell more, and you get 12 photos FREE on most listings. To maximize your visual appeal, include multiple item photos as often as possible.
Price It Right
Online pricing affects your listing's search visibility, whether it sells, and for how much it sells for. Learn how to price your items on eBay to maximize sales.
Determine your item's value
If you're placing a fixed price listing or hoping to get a specific amount for your item, it's best to make sure you set a price that's fair for you and your buyer. To determine fair value for an item, use Advanced Search, and make sure to select "Sold Listings".
You can also search active listings on eBay to determine your online pricing options.It' s a tried - and - true way to find similar items and see how other sellers are pricing their listings.
Price competitively
Most buyers are looking for great selection at a great price. Make sure your online pricing isn 't too high. Buyers are often searching for items that have a low combined price and shipping charge. Consider both of these factors carefully. Price your items competitively, and you'll get the best results.
Make it easy to find
Buyers can search eBay in a variety of ways. The default search method is Best Match, which takes into account the listing price and the shipping fee. Balance these factors to increase your listing's visibility in search. Setting fair online pricing, keeping your seller rating high, and offering a fair price for shipping will get your items seen more often by more people.
Set a reserve price
Some sellers choose to price their items low to increase search visibility and at the same time set a reserve, which means they'll get fair value when the item sells. It can be a good approach to use for highly sought after or hard-to-find items that will eventually sell to the right buyer. Reserve price is an upgrade for standard auction-style listings only. All associated fees are applied when your listing is placed.
Optimize Returns for You and Your Buyer
A clear, generous return policy attracts more buyers to your listings. eBay makes it easy to provide great customer service after the sale.
Customize your return settings
A generous returns policy, along with quick and easy returns, are must-haves for today's online shoppers. On eBay, you can customize how you handle returns based on your unique business needs. Virtually automate the entire returns process to expedite returns and refunds, or select options to manually approve specific requests such as returns for high-value items or items in certain categories.
It's up to you to choose whether or not to offer returns and determine who pays for return shipping.
Keys to an effective eBay return policy
Address each of these topics in your return policy. Make sure the policy is easy for your buyers to understand.
Time Limits: To attract the most buyers, consider offering 30 days or longer.
Refund type: "Money back" is the most common type. Sellers can also offer "Money back or exchange" if you have the same items in multiple sizes or colors, or a suitable replacement.
Return Shipping Charges: Clearly state who pays for return shipping—you or the buyer.
Restocking Fee: Restocking fees vary. "No restocking fee" is ideal for buyers, but 15% is not uncommon.
Item Condition: Clearly state the returned item's required condition. For example, "unopened box" or "opened box with all original materials."
International sales: If you sell to buyers outside of the U.S., describe any international limitations to your eBay return policy.
Reducing returns
The best approach to returns is to avoid them altogether. Understand how to create an effective listing and you'll be well on your way to simple, straightforward sales. If things do get complicated, make sure you understand the Seller Protection policy. It's how we make sure sellers are safe on eBay.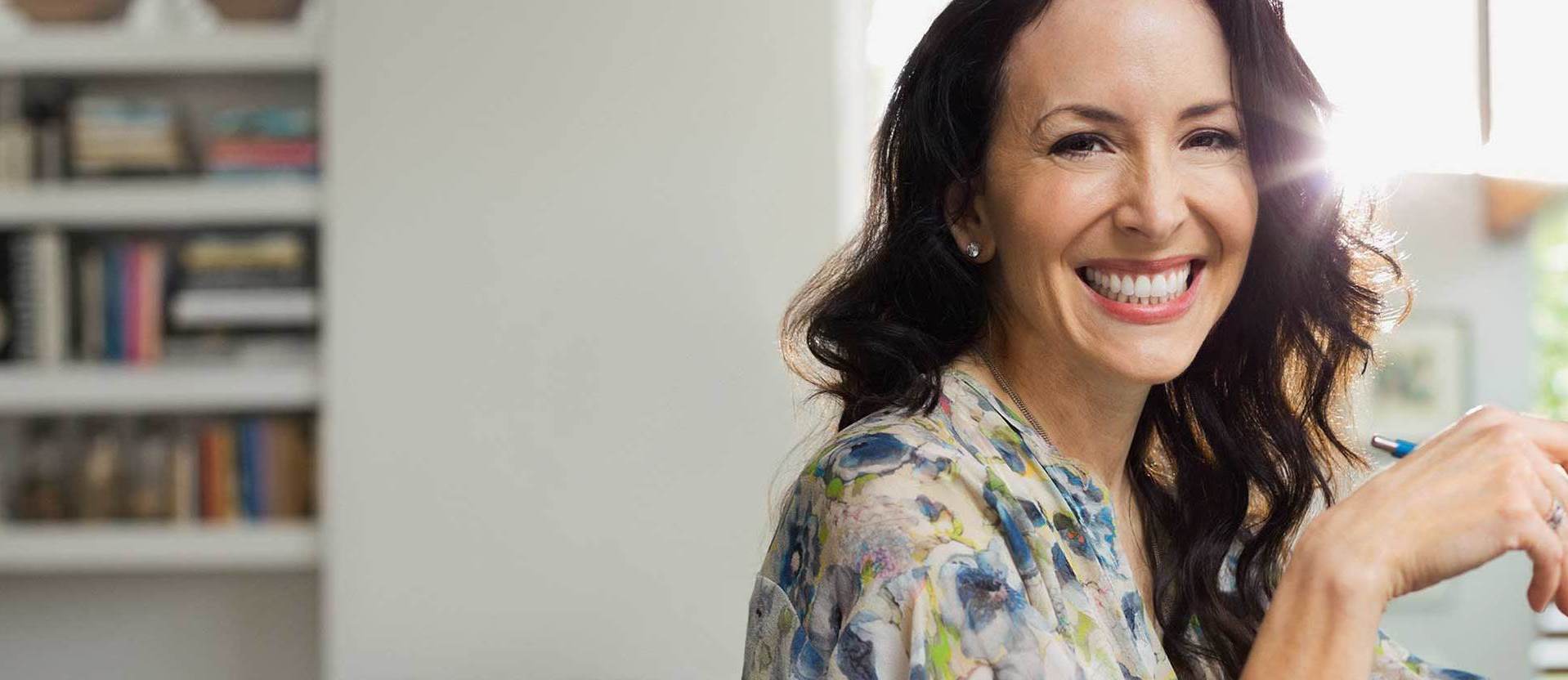 Tips and Tools for Bulk Editing
In the ecommerce world, changes happen and they happen fast. This reality, combined with changes that eBay announces, means that most sellers need to update active listings from time to time. Here's a guide to help you get started editing your live listings in bulk and some suggestions on what to do if you're having trouble.
Have a Question about How to Create Effective Listings?
Find your answers in our FAQ center.
Go to FAQs
*Optional feature fees and final value fees apply. Excludes some listing styles and categories. See details