Take your business to the next level
Boost your sales with advanced selling practices
Seller Center
Advanced Selling Practices
Increase Sales
Consider an eBay Store or upgrade your existing Store

Get more free listings, lower final value fees, coupons for eBay-branded shipping supplies, and powerful marketing tools with an eBay Stores subscription. Anchor Store subscribers may be eligible to receive credits for promoted listings and dedicated customer support. With no risk to list, subscription-based pricing lets you choose the pricing structure that works best for the way you sell.

Create a markdown sale event with Promotions Manager

Promotions Manager lets you create markdown sales events that are seasonal, for specific holidays, for specific categories, or just to clear out inventory. It also lets you create and view scheduled, active, and inactive sales within your Store. You can even schedule sales for a later date, or reschedule them once they're over.

Sell internationally the easy way

The Global Shipping Program gives you a safe, no-hassle way to reach millions of buyers around the world without the worry of international shipping. When an item sells, you just ship it to the US shipping center and the program takes care of the rest. All customs forms and import charges are handled for you, and the item is sent quickly, complete with international tracking.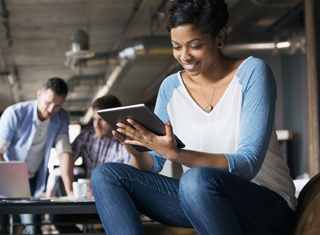 Keep Sold out Listings Active
Introducing out-of-stock option Free for all your Good 'Til Cancelled listings, this new feature on My eBay is designed to safeguard your hard-earned seller status. When you apply the out-of-stock option, buyers will only see in-stock listings, helping you avoid having to cancel a transaction.
†Based on data from May through June, 2016. Measured on 40,000 listings that had sales before they were promoted and had promoted listing sales after they were promoted.