Know more to sell more
Turn insights into action
Seller Center
Advice and Insights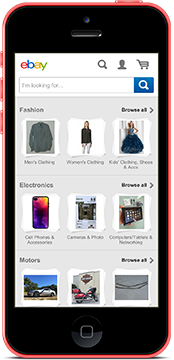 Optimize Your Business for Mobile
Shoppers love buying on their smartphones.
In fact, 2013 saw more online shoppers engaging with retail sites on their smartphones than on their desktops.*
So if you want to reach more potential customers, optimize your business for the mobile platform.
Get Your Sales off to a Great Start
eBay shoppers use the mobile app
eBay had the highest proportion of app usage vs. browser usage of the online retailers included in ComScore's State of the U.S. Online Retail economy in Q4, 2013.
Use Buy It Now and promote New in your listing
More buyers are looking for new items. Call attention to your new items by including New in your listings.
Differentiate Yourself for Selling Success
Set a competitive returns policy
Use lots of photos
Just one additional photo increases the chance of a sale by up to 3%**
Provide Services Buyers Want
Offer same day or 1-day shipping
Delight Your Buyers
See what these buyers have to say about shopping on eBay.
Boost Your Sales
Consider an eBay Store or upgrade your existing Store

Get more free listings, lower final value fees, coupons for eBay branded shipping supplies, and powerful marketing tools with an eBay Stores subscription. Anchor Store subscribers may be eligible to receive credits for promoted listings and dedicated customer support. With no risk to list, subscription-based pricing lets you choose the pricing structure that works best for the way you sell.

Create a markdown sale event with Promotions Manager

Promotions Manager lets you create markdown sales events that are seasonal, for specific holidays, for specific categories, or just to clear out inventory. It also lets you create and view scheduled, active, and inactive sales within your Store. You can even schedule sales for a later date, or reschedule them after they end.

Easy international selling

The Global Shipping Program gives you a safe, no-hassle way to reach millions of buyers around the world without the worry of international shipping. When an item sells, you just ship it to the US shipping center and the program takes care of the rest. All customs forms and import charges are handled for you, and the item is sent quickly, complete with international tracking.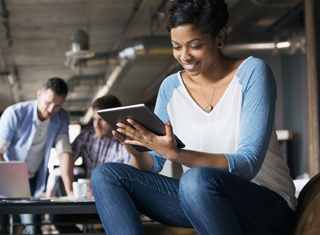 Keep Sold-out Listings Active
Introducing out-of-stock option
Free for all your Good 'Til Cancelled listings, this new feature on My eBay is designed to safeguard your hard-earned seller status. When you apply the out-of-stock option, buyers will only see in-stock listings, helping you avoid having to cancel a transaction.
Turn browsers into buyers and enjoy free listings and lower final value fees.* Your new eBay Store is equipped with powerful marketing tools to drive sales.
Build more sales from international customers. Once you've signed on to the Global Shipping Program, your eligible listings are automatically available to millions of buyers.
eBay Seller Webinars
Get all the latest info on selling tips, site updates, eBay policies, and more.
*comScore, February 2014
** eBay Internal Research, 2013
***Pay no insertion fees for your allotted free listings per calendar month. Optional fees, including advanced listing upgrades and supplemental service fees, still apply. Motors vehicles, real estate, heavy equipment, concession trailers and carts, imaging and aesthetics equipment, and commercial printing presses are excluded. Terms subject to change.
†Based on data from May through June, 2016. Measured on 40,000 listings that had sales before they were promoted and had promoted listing sales after they were promoted.