Safeguards for your feedback mean safeguards for your reputation
Since selling online depends on trust, your Feedback is an important way to build your reputation on eBay. Positive Feedback gives prospective buyers confidence that the seller will deliver each item as described, through a smooth and efficient transaction. That's why we have safeguards in place to help ensure that your Feedback and seller performance ratings are an accurate reflection of the service you provide.
Here's how you can protect your Feedback
Built-in safeguards protect your reputation and performance standing when we know you've offered great service through your eBay transactions or when you have a transaction with a buyer who is known to have violated our policies. The new Feedback Removal policy clearly outlines when eBay will automatically remove feedback and low detailed seller ratings or award 5-star ratings.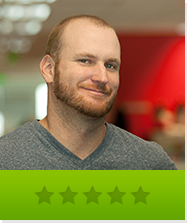 Automatic 5-star ratings are awarded for great service
Shipping and handling charges
If you offer free shipping and the buyer has chosen that option, you'll get an automatic 5-star detailed seller rating for shipping and handling charges when that buyer leaves feedback.
Shipping and handling time
If you offer 1-day handling and the item is delivered within 4 days, you'll get an automatic 5-star rating for shipping time when you upload tracking information within 1 business day of receiving payment.
Fast 'N Free listings get the extra protection of having a low rating for shipping time automatically converted to a 5-star rating—as long as you upload tracking and the item is delivered within the stated handling time, plus the estimated delivery time.
Communication
You'll automatically receive a 5-star communication detailed seller rating when a buyer leaves feedback if:
You specify same day or 1 business day handling time and upload tracking information within 1 business day.
There are no buyer- or seller-initiated communications in eBay Messages and no requests for contact information.
No eBay Buyer Protection or PayPal Purchase Protection cases were opened before Feedback was left.
Negative and neutral Feedback and low detailed seller ratings are removed when they're:
From non-paying buyers or a buyer who has been suspended
From buyers who show a pattern of leaving low Feedback
The result of major events that are out of your control, such as a weather-related delay, postal strike, or natural disaster.
Related to a transaction with an eBay Buyer Protection case that's resolved in your favor
Low detailed seller ratings won't affect your seller performance when they're all from a single buyer or a small number of buyers.
Feedback removal on request
The Feedback removal policy also outlines specific situations when you can contact eBay customer support and ask for Feedback and low ratings to be removed. In general, Feedback and low ratings are eligible for removal when:
The comment contains inappropriate content, for example, the buyer posts an obscenity or leaves comments not related to the transaction, such as political or religious commentary.
The Feedback and low ratings are unrelated to your performance or inconsistent with the information contained in the specific fields for that data provided by eBay in the listing form. For example, you chose "used" as the item condition and the buyer left negative Feedback and a low rating for item description because the item was used.
The buyer made an error, for example, left Feedback for the wrong seller or the wrong item.
eBay determines that removing the Feedback and low ratings is the right thing to do, for example, when it results from an eBay system issue or if PayPal puts a hold on the buyer's payment and advises you not to ship.
Learn more about the Feedback Removal policy
What to do when you receive negative or neutral Feedback that doesn't qualify for automatic removal or auto 5-star DSRs
We recommend that you first resolve any issues with your buyer. Once your buyer is satisfied with the resolution, you can then submit a Feedback revision request. Sellers get a maximum of 5 Feedback revision requests for every 1,000 Feedback received in the past 12 consecutive months. Revision requests need to be submitted within 30 days of the Feedback left by the buyer. Buyers have 10 days to revise their Feedback if they are satisfied with your resolution.
You can also tell your side of the story by replying to the Feedback through the Feedback Forum and providing an explanation to let others know why the issue occurred. We recommend you keep your response brief and professional.
Learn more about Best Practices to improve your feedback