Over the past few years, eBay has asked you, our valued sellers, to focus on delivering the quality and service ecommerce buyers expect. As always, you've gone above and beyond. Your efforts are paying off in more sales—eBay Top Rated sellers continue to enjoy a faster growth rate than ecommerce overall. With this, the second update of 2012, the focus is squarely on you. These updates will help you reach the new generation of ecommerce buyers drawn to eBay this holiday season—and make your selling easier and more profitable.
Read a special message to sellers about these updates from Michael Jones, Vice President Merchant Development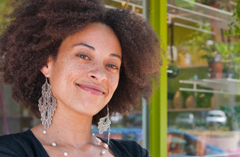 New protections and rewards

New safeguards

coming in April to keep eBay a fair marketplace for sellers
Buyers will be required to contact you first through the Resolution Center to resolve any issues.
The number of opened cases will no longer count for your seller performance standards evaluation. Only those cases that are not found in your favor will count. This could mean an immediate positive impact on your performance rating.
Reporting buyers

who violate policies or misuse the system is now faster and easier.



New Top Rated Plus seal

highlights listings from Top Rated sellers with 1-day handling and 14-day or longer money-back returns, replaces the current Top Rated seller badge.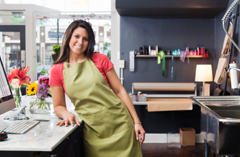 New ways to showcase your items, boost sales

Maximize the power of eBay Fast 'N Free.

The eBay Fast 'N Free logo on listings is delivering a solid increase in sales over listings without it. Check your seller dashboard to see the impact of eBay Fast 'N Free on your sales.



More selling power for your listings

More selling power for electronics.

New way to shop for popular products coming to more categories—listing with the eBay catalog required.



Boost sales with multi-variation listings.

New tool lets you easily combine individual listings of different variations of an item such as color and size into one listing.
Other updates
Fee for ending Auction-style listings early

protects the spirit and integrity of auctions, keeps buyers coming back.

More communication power in My eBay Messages.

Upload pictures to help close the sale. Respond to messages from your primary eBay inbox and automatically stay in sync with Messages in My eBay.

Category and item specifics updates.

As always, changes to categories and item specifics are included with the rest of seller updates. Updates are coming in many categories and a few categories are being discontinued—find out if your listings are affected.
See the
Seller Checklist
for more information about how these updates affect you.
Use
bulk editing tools
to update your listings quickly and easily.
Learn more from other sellers and eBay staff in the
2012 Fall Seller Update discussion forum
.