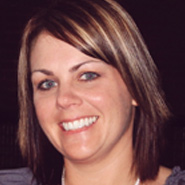 "Just try it. Go through the whole process. List it, sell it, ship it. And know that there is a buyer for everything."
- Jill Bender
We'd love to hear your story:
Get inspired & inspire others
---
More success stories
Independent mom inspires confidence in new sellers
---
She's single, raising three boys, and on a budget. For years, Jill Bender (user ID: treasuresinco) turned to eBay to save money on things her family needed. Now she uses it to supplement her income by selling what they no longer need. And as an eBay Parent Panel member, she helps new sellers become successful, too.
Jill Bender's blog is called "Single Mom on a Budget," a title that pretty much sums it up. Her posts aim to help her readers save money by "not paying full price for anything." But Jill also offers tips for earning extra income in ways that work for the time-limited lifestyle of the average single mom. "eBay fits perfectly within my schedule," she says.
"One of my sons plays high school baseball, and it's expensive. Since he needs new gear, and the costs are just out of this world, I'm going to sell a whole bunch of stuff on eBay to finance that. People have asked me, 'How do you do it? How do you pay for your kids' sports? How do you maintain a house?' It's not rocket science. My goal is to try to help people save and also make extra money in ways that aren't time-consuming. Last year, I got motivated around Christmas, and I sold a lot in October and November [on eBay] to give my kids a better holiday."
Jill sells her sons' used Wii games. While the boys have moved on to Xbox, Wii items still sell well on eBay. As her boys grow, she resells their clothes that remain in good condition. Jill also leverages her scrapbooking hobby into eBay sales, reselling her extra supplies, and she helps friends clean out their homes and turn their own treasures into cash.
Shipping Made Simple
Shipping was the one aspect of eBay selling Jill thought would be challenging. "When I first started I had no idea you could go through eBay directly, click on a few links, enter the information and boom—you're done. eBay creates the labels, and you print them." It only took one successful and stress-free shipment to make Jill an enthusiastic seller. "I started looking around the house," she recalls. "It's kind of a gold mine!"
"What's great is that it really is so easy to ship. In general, eBay makes it easy to sell. The more I look at the site, the more I see that there's a buyer for anything you can list."
Appreciating how positive eBay has been in her life, Jill now helps eBay users who want to try selling but need a little encouragement. "I've done tutorials on how to look up pricing and how to ship items. Often, an easy tutorial is all someone needs to get started."
The Bender Household: an eBay Embassy
With her newfound ability to make extra income within the constraints of parenthood, Jill soon got involved with the eBay Parent Panel. This is a group of parents who buy and sell on eBay and write parenting blogs. Their experience, sales volume, and selling categories vary, but what they have in common is that they encourage eBay newcomers through their blogs.
A March post at Single Mom on a Budget demonstrates the simplicity of shipping. Jill starts with her own questions on what to charge and how to manage postage. Her post quickly transitions to practical tips—like buying a good scale on eBay—and screen shots that show the shipping calculation pages and automatically uploaded tracking option. The message she gets across: "It's really easy to ship on eBay."
When Jill has questions about selling on eBay, she turns to the valuable community of sellers for answers and practical advice. Members of the Parent Panel also rely on each other for tips and strategies. "We reach out and literally have answers in seconds."
What's Working for the Working Mom
Jill offers free shipping and 1-day handling when she can because it helps attract buyers—and because that's what she looks for as a buyer. "Anytime anybody sees 'free,' it entices them. I know that if I'm looking at something and they are going to ship it with 24 hours, then I'll buy that one for a couple of bucks more than the same item I'd have to wait for. It's the instant gratification thing."
Another tactic Jill uses is including details about each item's condition in her listings. She takes plenty of pictures to make sure the buyer knows what they're getting. "I try to use really great photos, especially for clothing. I take pictures in the morning when the natural light is good."
For convenience in listing, Jill swears by the eBay for iPhone app. She uses the app for items in the eBay catalog because product information and professional images upload automatically. "For those items," Jill says, "listing couldn't be faster."
When shipping nowadays, Jill uses her scale and offers free shipping or charges as little as possible based on what each item weighs. She offers 1-day handling because buyers appreciate it. And she's found a sales volume she can manage with her other commitments and still get everything out the door in one day.
Since the annual revenue requirements for being a Top-rated seller will be lowered to $1,000 in June, Jill has made becoming a Top-rated seller one of her eBay goals for the coming year. "I would consider it an honor to be a Top-rated seller, and I can definitely meet the needs for revenue."
All in all, eBay is working for Jill, and she's glad to help make it work for others. Her advice: "Just try it. Go through the whole process. List it, sell it, ship it. And know that there is a buyer for everything."