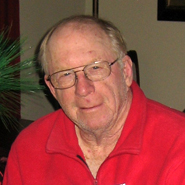 "I've had nothing but positive experiences on eBay. It's really easy to use and it's an excellent avenue for buying and selling."
-Dave Madsen
We'd love to hear your story:
Get inspired & inspire others
---
More success stories
Golfer keeps his gear up to par the
eBay way
In summertime and throughout the year, savvy buyers know that eBay is the place to go for golf gifts and gear. Sporting goods seller Dave Madsen, retiredmadsens, lives for golf and loves buying and selling on eBay because it's such an easy way for him to fund his passion for the links.
Dave Madsen used to chase bad guys. Today he chases his golf handicap. The retired police officer now works part time at a golf course, where he keeps his game sharp and his eye on the latest golf gear in the pro shop. He keeps his clubs and gear up to date by buying and, when he's ready for an upgrade, selling on eBay. eBay has helped Dave figure out a great way to make his enthusiasm for golf more affordable, and it works so well for him that he's made eBay his sole method of selling. "I've had nothing but positive experiences on eBay. It's really easy to use and it's an excellent avenue for buying and selling."
Dave says that golf equipment sells really well on eBay because it's always improving. "Drivers sell because the technology is changing so much and so often. A lot of people, myself included, change drivers every 3 or 4 months. When I do, I turn around and sell what I've been using." So, when the "next big thing" catches Dave's eye in the clubhouse, his eBay buyers benefit—he sells some of the slightly older, well-cared-for equipment that he previously bought on eBay, to fund his purchase of the latest and greatest. "I'm very careful to take good care of the gear that I buy, because I know if it's in good shape, it's going to go for a good price when I want to sell it."
While Dave occasionally surfs around the Seller Information Center to see what's new, he says getting started selling was easy enough that he didn't need to use the free online training resources available. Instead, he tapped into the eBay community—which, in his case, was a family member. "My brother-in-law had been using it for years to sell auto parts, so he gave me a run-down on how it works, then I just jumped in, figured it out, and away I went. I've been doing it for 2 or 3 years now, and it's always gone very smoothly."
Grooming the course for transactions
Working at the golf course keeps him informed about the latest equipment—so he knows what buyers are looking for, what items will sell better as a set, and he has a good idea of the current retail prices. "I'll usually start a club out at about $25, and run it for 5 to 7 days. It can get up to $150 or $200, depending on how badly somebody wants it."
Another convenient perk of Dave's job is having access to shipping boxes and packaging custom-made for the irregularly-shaped golf items he sells. While Dave may have a direct source for all his packaging needs, he offers this great tip for others planning to sell items with challenging dimensions and irregular shapes: find a retail store that sells items similar to yours and offer to take any clean and functional discarded shipping boxes and materials off their hands. With future sales in mind, whenever possible, Dave saves the packaging from the golf equipment that he buys—proof that planning ahead a little saves a lot of time when it comes to shipping.
Dave has found that shipping in general is just as easy as the rest of the eBay selling process. He always ships his items the next day from his local USPS® office, and saves time by paying for his postage online and printing his own shipping labels. It only takes a few quick steps from the Sold section of My eBay, and tracking information is uploaded automatically.
Detailed listings ace the sale
According to Dave, a listing with a detailed description is the key to a successful sale. "Being honest" he says, is the key to happy buyers. Brand, style, item condition, and other specifics important to enthusiasts are vital to include. Dave found that the items he sells are difficult to photograph clearly, due to chrome finishing and cast shadows, so he often uses the manufacturer's photos provided by eBay. As soon as he begins typing in the item, a list of products appears. When there's an exact match for what he's selling, he chooses it, saving him time and effort.
He also tells buyers up front just how much use his equipment has had, pointing out any scuffs or flaws, along with any other details he can share. "I try to give the best overall description that I can, including the condition of the club, what kind of grip it is, and what the flex of the shaft is. A lot of people are looking to buy a particular driver, but they're also looking for a particular flex in the shaft. So I make sure to include whether it's a regular shaft, a senior shaft, a ladies shaft, whatever it might be." His listing practices are working well for him. He rarely receives emails from buyers asking for more information, but when he does, he responds right away.
Rewarded with regular tee times
Dave is on top of his game when it comes to selling on eBay and he's getting ready to upgrade his clubs yet again. "I have my eye on a new set of fairway woods. I haven't decided which ones I want to get yet, but when I'm ready, I'll be selling some of the clubs that I've purchased on eBay."
Back to newsletter