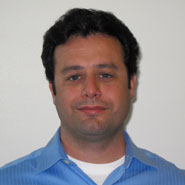 "Instead of facing credit card debt and high interest rates after college, the money I made on eBay helped me graduate debt-free."
-Mike Cristofani
We'd love to hear your story:
Get inspired & inspire others
---
More success stories
By selling on eBay, college student graduates debt-free
---
Sacramento State Alum Mike Cristofani (user ID:rawkstr) graduated from college without racking up debt, thanks to his eBay selling. Now a successful accountant, he pays for his grown-up toys by listing his childhood collectibles.
Mike worked while he studied at Sacramento State, paying for tuition and books in full, until his senior year, when his workload and job interviews left him no time to hold a job. Just before his final semester, Mike's savings ran out. Instead of accruing credit card debt, he turned to eBay. While working at a storage warehouse the previous summer, Mike salvaged an abandoned piece of obscure ophthalmology equipment that had been slated for disposal. "A local business offered me $300 for the device. Instead of taking it, I took a leap and listed it on eBay with that as the starting price. I didn't anticipate much interest, so I didn't even watch the auction until my roommate told me the bidding was over $1,000!" In the end, the item, which Mike learned was called a "slit lamp," sold to an optometrist and collector of rare ophthalmology devices for almost $2,000—enough to pay for his last semester.
Clearing the way for big kid "toys"
A few years after getting his accounting degree, Mike took a job in San Diego. In the process of moving, he realized he had accumulated a lot of stuff he was no longer using. "I used to collect Beatles memorabilia, Transformers, GoBots, and G.I. Joe action figures. I found a lot of items from my childhood around my house and in my storage unit that I realized had become collectible." Mike researched the toys or collectibles he came across as he unpacked, and listed the ones he thought would sell on eBay. Mike explains that he usually goes with Auction-style for the collectibles, "because I find it a little bit more fun and interesting." He likes selling to people who appreciate his collectibles as much as he did. "As someone who used to be a collector, it's always nice to be able to sell them to someone who will enjoy them. I get emails from people that are just thrilled about the item—they've been looking for it for years."
Another benefit of selling on eBay? "Organizing my house!" Says Mike, "I've got more space in my garage now, which is great because I just bought a brand new truck." No longer a collector himself, Mike uses the funds he makes from his eBay sales to buy things for his truck or house. "When there's something I want, I look at retail prices then comparison shop on eBay, where I can usually find a great deal. Then I'll sell something on eBay, get the cash, and use my PayPal account to purchase whatever I need."
What's working for him
Regardless of what he's selling, Mike continues to rely on the same basic selling practices that have worked for him all along. He has these tips to share:
Do your research. See if there are similar items for sale on eBay—see who's getting the highest prices and mimic the way those sellers are listing.
Include as much detail as possible in your listings. Give accurate descriptions. Look up dimensions and specs online and include them.
Answer buyer questions as soon as possible. Be as fair and helpful as possible with all aspects of the transaction—it's a good way to do business, and great for your Feedback!
Shoot for clear pictures—no fuzziness or overexposure from the flash. Don't just take one picture and go—do it until it's right. Take up-close pictures pointing out any flaws—which is especially important with collectible items.
Package and weigh items to figure out the shipping costs ahead of time. It's easy—get a cheap digital scale and enter the dimensions and weight of the package in eBay's Shipping Calculator.
When an item sells, ship it as soon as possible and upload tracking info. You can even buy postage and print shipping labels at home through My eBay and save some money. Plus, tracking is automatically uploaded.
When selling entire collections, list all similar items at once and offer combined shipping. Buyers love it!
Using the force of eBay
Mike has since given up his collecting habit and sold most of his childhood toys, yet he admits that he has saved the best for last. "I have an entire collection of Star Wars memorabilia—ten boxes of stuff that I collected when I was a kid." Sentimental reasons may have kept him from selling these sought-after treasures before, but now Mike says he's looking forward to cataloging and—after some research—listing all of his Star Wars stuff on eBay. "I've thought about all the different ways that I could part with this collection and eBay is the best medium to do it."