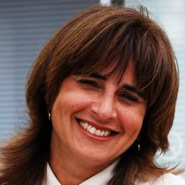 "For me, eBay is a great a way to let go of things I'm no longer interested in, in order to acquire things that I want. I get more money selling on eBay than I would at a garage sale, and I can be as serious or as casual about it as I want."
- Alex Saylor
We'd love to hear your story:
Get inspired & inspire others
---
More success stories
Selling on eBay creates home after sweet home
---
As she looks forward to retirement, Florida business and property owner Alex Saylor (user ID: palmbeachcollectors) relies on eBay to create her dream home and keep her vacation rentals appealing and up to date.
Alex Saylor counts herself fortunate to call West Palm Beach home. It's a land of plenty and a great source for high-quality, sought-after antiques and collectibles. As an eBay veteran with 11 years of selling under her belt, she knows exactly how to take advantage of that. "Even my sister, who lives in Manhattan, says we have the best thrift shops, consignment stores, and estate sales. It's the perfect area to pick up really beautiful things, cheap, so I tend to be able to make money on my stuff." Alex started out selling vintage American pottery, something she'd been collecting. As her interests changed, so did the items she sold on eBay—from costume jewelry, to artwork, to lamps and unique home décor items.
Furnishing with style and value
Her eBay hobby soon became a practical and economical way for Alex to decorate—and redecorate—the vacation rental properties she owns with her husband. "I did a lot of eBay shopping for a property that I wanted to decorate completely 50s—or mid-century—style." Now Alex is ready to change up the mid-century theme of that riverside home to what she calls "fish camp motif," so she's listing the mid-century items on eBay. When listing collectibles like this, she always makes sure to include the time period it came from, the category of the item, brand or maker name, and condition. For example: "Mint Condition Mid-century Art Pottery by Sasha." She hopes to use the money from the sale of those items to fund the redecorating project—and plans to shop for the décor on eBay.
Building her dream home from floor to ceiling with eBay
Alex's eBay resourcefulness doesn't stop there. She and her husband just bought a house in central Florida with the plan to make it their retirement home in four or five years. Alex calls it "The House That eBay Built" because throughout the remodeling process, eBay has been her source for everything "from light fixtures, plumbing fixtures, and tile, to building equipment, building supplies, and appliances." Says Alex, "I got the most for my money on eBay."
With all her eBay selling experience, Alex has some great tips to share with other sellers:
Making room for eBay selling
Once her retirement property is finished, Alex is looking forward to having a dedicated space for all of her eBay selling activities. "The new house will have an eBay room for me! Having everything—the computer and lots of shelves—in one central location will make it easier for me. I love to shop, but you can't just shop endlessly. At some point you've got to shed and then shop, and then shed and then shop. eBay provides me that opportunity."