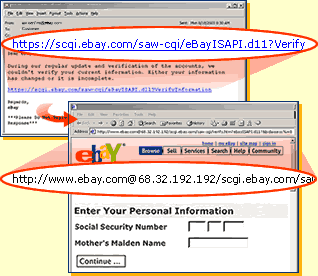 You can count on the fact that a Spoof email will take you to a fake Web site.
Take a look at the example on the right. Often, the link in the email will not match up with the URL of the site it takes you to.
How can you tell if you are on a real eBay Web site? Click Learn More.